Nintendo is following PS4 and Xbox One for the online services for Nintendo Switch. Why Nintendo chose to follow the path of PS4 and Xbox One for its Online Subscription services, is finally revealed.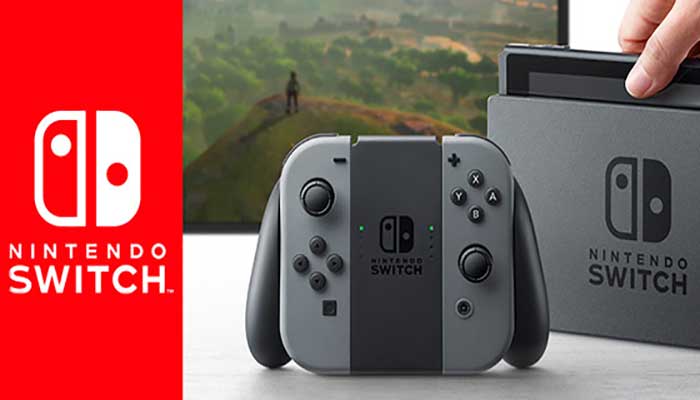 Nintendo recently changed up their online format for online services and they chose to move towards a more reliable Online Subscription system. This step by Nintendo was so sudden that it caught all the fans of guard. Because of that, there is a situation a little bit like an outrage. But, that's going to change soon as Nintendo has plans to reveal more info about it.
The New Nintendo Switch Online services are going to launch in autumn 2017. Nintendo revealed their Online Services in January 2017 and they confirmed that all the fans who will subscribe the services, will have a free trial at its launch.
The Nintendo Online Services includes a Smart device application that is going to be available soon in Summer 2017. This application will allow the fans to invite their friends to play Nintendo Switch games online. Players will also be able to set play appointments and enjoy the online chat with friends.
Nintendo has plans to launch a fully features paid service this autumn and will also offer free classic games every month. This is a lot similar to the functionality of Games with Gold and PlayStation Plus. However, a big difference is that the games will be available for a shorter time limit. The games will rotate and each month new classic games will take place of the previous month's games.
Famitsu recently talked with Nintendo's Executive officers Shinya Takahashi and Yoshiaki Koizumi on the matter. Their talks were translated into English for the international audiences. According to Takahashi
"We decided to charge for the service because we are concerned with customer satisfaction. We'll be maintaining the online service and providing new services that we haven't had up until now.

We'd also like to maintain a stable playing experience and provide proper support. We are working to prepare all of the features until the service begins in the fall of 2017. Details on the service will be available at a later time."
Apparently, Nintendo is planning a number of other undisclosed services as well. It'll be interesting to know just what services are coming out more. There is also a vast debate on how this new virtual console feature will work on Nintendo Switch. Fans are getting more and more excited to know what's in store for them and why is it taking so long to reveal the info.
It is possible that there is a link between the new Nintendo Switch Online services and the Virtual Console feature. However, Nintendo hasn't yet revealed anything about it. So, the fans will be able to know all about it when Nintendo will launch the Online Subscription services and the new Virtual Console feature.