As Nintendo Switch started rolling out, tech-buffs took no time to find a fancy feature of interest in the console. It has been discovered that when a Nintendo Switch is plugged into a MacBook Pro via USB-C cable, it inexplicably acts as an external battery pack. Thus, providing charge to the MacBook instead of being charged itself.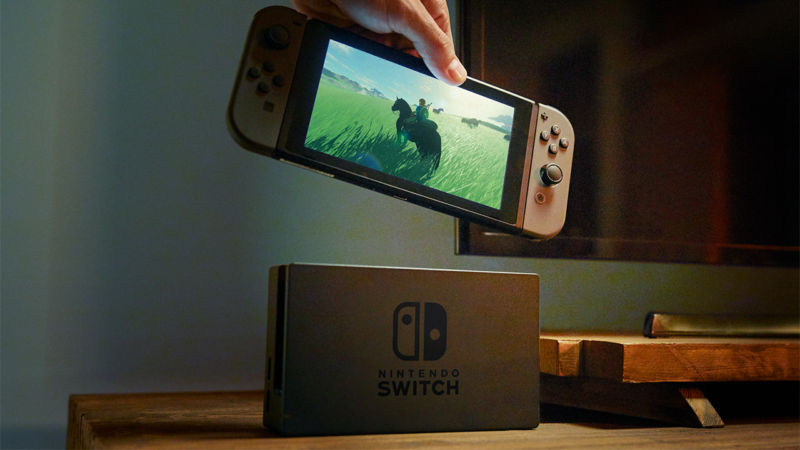 This shouldn't be too surprising, but the fact that the smaller system (the Switch has a 4310 mAh, 3.7 V lithium-ion battery that uses 39W of power) would power the larger system (the MacBook Pro has a 54.5 Wh lithium-polymer battery and can take up to 61 W of power) is quite interesting.
It looks like a treat for those not having a power bank, but at the same time, there's a downside too. Users cannot charge Nintendo Switch at the same time.
How To Charge Nintendo Switch From MacBook Pro?
Right after spotting the glitch and failing to charge his handheld, Quartz reporter Mike Murphy discovered a slight workaround to power up his Switch.
He even took to twitter, explaining the issue:
Lol if you plug a Nintendo Switch into a new MacBook Pro, the Switch charges the laptop, not the other way around pic.twitter.com/YJhMct6fKO

— Mike Murphy (@mcwm) March 1, 2017
To charge his gaming console, Murphy powered it down before connecting it to the MacBook. Once it was off, the notebook did the heavy duty to charge up Switch. The process is easy. Though, the condition for charging your console from a MacBook would still be to compromise your gaming experience until it's completely powered up.
Since Nintendo Switch's battery-related questions are up in the air even after it's launch, it remains unclear why the console would not automatically charge from the beefier MacBook Pro. The connection between the two isn't inherently buggy, but it's easy to think that a MacBook would naturally provide power to the Switch like it does to iPhones and iPads.