The Call of Duty: WW2 was just announced by Activision on Friday (21 April) evening. The latest facts and figures about the Shop listings suggest that the game will not be launching on Nintendo Switch, just like the much-hyped Star Wars Battlefront 2.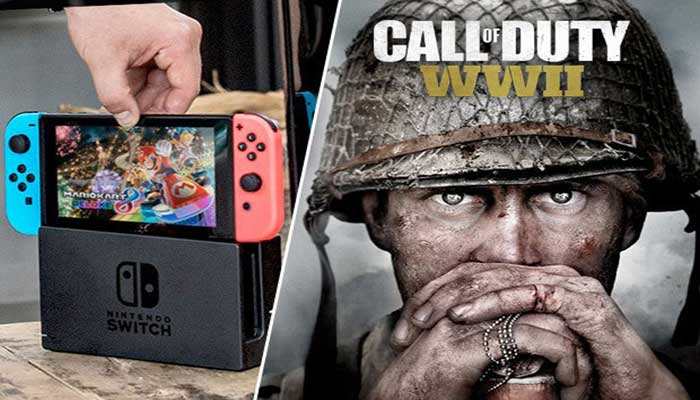 This is very disappointing news for all the Nintendo Switch fans if of course, it comes out true. Fans are hoping to see the game release on Nintendo Switch as well with all other platforms.
Call of Duty: WW2 was revealed by Activision on Friday (April 21) evening. First ever Box Art for the game and official website was also announced for the game. A full and final reveal of the game is set for 26th April 2017 next week. Hopefully, there will be a detailed talk about whether the game is coming to Nintendo Switch or not.
Furthermore, COD: WW2 was also confirmed to go back to its roots. This means that the COD: WW2 will be offering a WW2 era setting, items, weapons, and gameplay. In addition, Sledgehammer Games Co-founder MichaelCondrey has openly stated that it will return to "Boots on the ground" combat.
While there is very limited information about the game has been revealed, there are confirmations that on the 26th of April 2017, more information will be revealed. Furthermore, a gameplay live stream is also going to take place next week.
If the Nintendo Switch misses out on this big title as well, this will definitely be a great loss for the fans. The fans have been waiting for the game to release on Switch from the very first days of COD: WW2 reveals. Hopefully, this brilliant title will be available on Nintendo Switch soon.
If COD: WW2 never releases on Nintendo Switch because it packs low power and not so good specs. This would be a great loss for the fans as well. Activision has a history of releasing the Lower spec versions of their popular Call of Duty series games. Hopefully, if the Nintendo Switch fails compatibility because of low specs, fans will be able to play the lower spec version in near future.
Source: Daily Star