The Nintendo Switch Games List is all set up to be boosted with two new titles releasing today. Another blockbuster title set for launch on PlayStation 4 and Xbox One in May.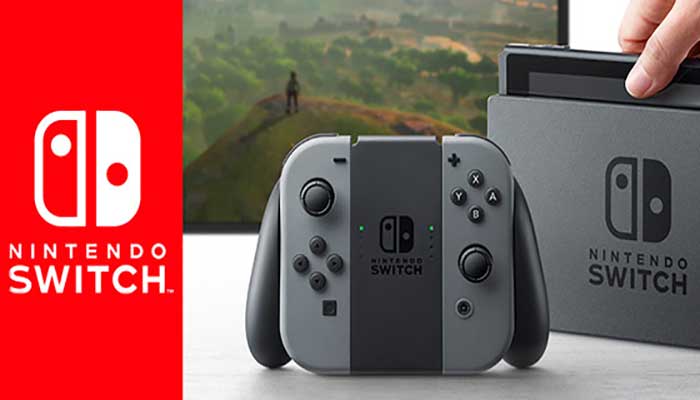 Two new Nintendo Switch games are going to be released today. The new games are Mr. Shifty and The Jackbox party Pack 3. The Jackbox Party 3 is already available on a number of other gaming platforms but it's launching on Nintendo Switch just today.
Another new title is also going to be released on Nintendo Switch in early May. Saber Interactive's NBA Playgrounds is remarkable new Arcade-style basketball game that's scheduled for launch on Nintendo Switch at the start of next month.
Furthermore, NBA Playgrounds is also going to launch on both PS4 and Xbox One as well. Some rumors suggest that the game will also be launched for PC too. All the players on Nintendo Switch, PlayStation4, Xbox One, and PC will have to pay $19.99 for the game.
So all the hardcore fans of Mr, Shifty, will be able to enjoy the game on Nintendo Switch for the very first time. In addition, The Jackbox Party 3 will also be entertaining all the fans who love punching and fighting games.
PlayStation 4 and Xbox One fans will likely be enjoying the NBA Playgrounds in the next month. As for the PC game players, it's not less than a treat to receive a game such as NBA Playgrounds. Hopefully, the game will be able to satisfy all the hardcore NBA series fans. As the Saber Interactive CEO suggests,
"Basketball is such a pick-up-and-play sport at heart – we really wanted to bring that spirit into gaming.

NBA Playgrounds has a lot of depth for pros who've mastered their game. But it's accessible enough that anyone can jump in, have fun and feel competitive."
Players will be able to have all 30 NBA teams in the game as well as the extensively updated roster of both current and previous NBA players. Players will also be able to update to these players over time with their in-game achievements.