All the Nintendo Switch fans brace yourselves for an amazing news about the Nintendo Switch. Nintendo Switch games list is expanded once more and you'll now be able to enjoy five more games on the new hybrid console. The Nintendo 3Ds is also getting seven new titles. Nintendo confirms that there are total 12 games coming on both of the consoles.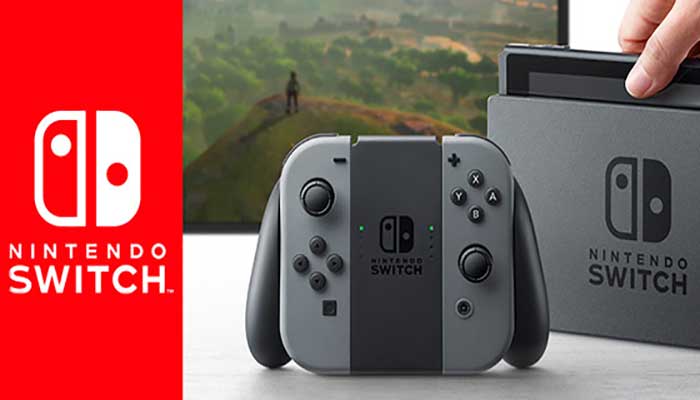 The Nintendo Switch games list might seem a little short on good titles but you'll be delighted to know that the Japanese giant is working hard to make the list big as they are adding more and more titles quickly as possible. Some of the biggest hits are coming this year on Nintendo Switch including titles such as Mario Kart 8, The Elder Scrolls: Skyrim, Splatoon 2. There are a number of eShop titles in the works as well and a total of 60 titles are scheduled to release this year.
Talking about this week's new titles added to the Nintendo Switch, five new games made their way to the list. However, Zelda: Breath of the Wild remains on top of all the titles.
We recently saw Binding of Isaac: Afterbirth releasing on March 17. Titles such as Human Resource Machine, Little Inferno and World of Goo followed its lead. Neo Geo's The King of Fighters 94′ also made its way to the top trending eShop titles and it's being sold for only $6.75.
As one of the biggest titles, Splatoon Global Testfire event has also been started this week. The New Splatoon 2 beta is not yet available, so the fans of this remarkable game will surely have to decide for the best time to grab their 480MB download to start.
It is also confirmed that the Splatoon 2 beta will allow the fans to test the game via six different opportunities before even the game launch date. The Splatoon Global testfire event will feature six separate multiplayer sessions. These multiplayer sessions will last about an hour each and will be available for fans between March 24 and 26.
Nintendo 3DS games List Gets Seven New Titles
Nintendo 3DS has also got seven brilliantly amazing titles this week. All these games for Nintendo 3DS will be available via the Nintendo eShop. Fans will be happy to know that any of the new titles for Nintendo 3Ds won't be over $7.51 each. However, some of the fans might face some region-based restrictions.
The new Nintendo 3DS titles added this week are listed below.
Frontier Days Founding Pioneers
Kung Fu Fight!
Parascientific Escape: Gear Detective
6180 The Moon
Don't Crash Go
Double Breakout
Four Bombs
This particular news will definitely cheer up a lot of Nintendo Switch and Nintendo 3DS fans. Stay tuned for more updates.