Nintendo Switch games list is reportedly set to receive a major Xbox One and PS4 title along with a number of other great games.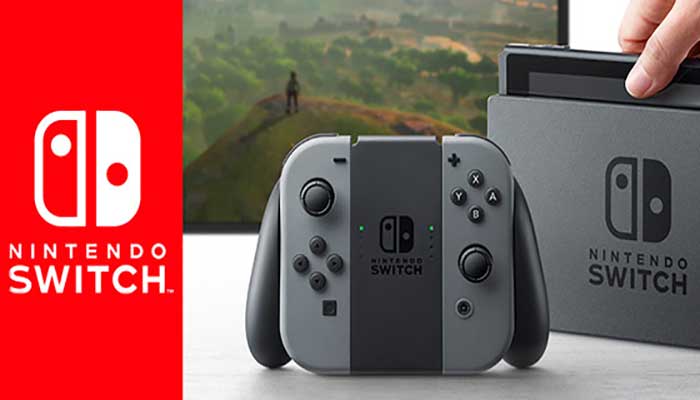 All the Nintendo Switch fans have kept on getting the new titles from the Online eShop in order to play them on their favorite console. While there have been some fantastic releases since the launch of Switch, Zelda: Breath of the Wild, World of Goo, and Shovel Knight: Treasure Trove has remained some of the best titles available on the console.
Reportedly, Square Enix has plans to produce and develop new games specifically for Nintendo Switch. This will definitely boost up the Nintendo Switch games list to a good extent. And players will have a chance to enjoy new and quality games on the console.
Square Enix's president Yosuke Matsuda recently revealed the plans to develop games for Nintendo Switch in an interview. He also confirmed that company is more interested in making games for Nintendo Switch than PS4 and Xbox One.
While talking to Trendy, Matsuda further revealed that developing games for many different platforms was a big boost for the company such as Square Enix. This was exactly something that the company wanted to achieve with Nintendo Switch, Matsuda commented.
Matsuda also commented on the subject of future developments for Nintendo Switch specifically. He revealed that ports of several old titles are also possible for Nintendo Switch in future.
Based on Matsuda's comments and the latest about the new major title coming to Nintendo Switch, Final Fantasy 15 seems the best candidate. It's a PS4 and Xbox One hit that can certainly be a remarkable game to play on Nintendo Switch.
While there is nothing that suggests Final Fantasy XV's port in works, Final Fantasy 15 seems fitting in with the current Square Enix strategy. Square Enix has already a team of developers for the PS4 and Xbox One, and for them creating a separate Nintendo Switch port of the game would definitely not be a hard task to complete.
In order to reach out to the maximum numbers of players, Square Enix will most probably be working on games with low costs. This will enable both the players and Square Enix to further expand the Nintendo Switch games list. So, based on these stats, we can safely assume that there are more chances of games such as Final Fantasy 7, 8, or 9 to arrive on the Switch in near future.
For all those players who have already completed the Zelda: Breath of the Wild and are currently looking for more Action titles, they'll be delighted to know that LEGO City Undercover is all set to land on the Nintendo Switch on April 7 (today).
This remarkable game will definitely be a great addition to the Nintendo Switch games list. It'll definitely entertain all the fans of LEGO series and will certainly be a good entertainer. There are a number of other great games set to land on Nintendo Switch this week as well. We'll keep you posted, so stay tuned.
Source: ExpressOnline