Nintendo reveals plans for E3 2017 and it looks like fans are in for a massive treat this month. According to the latest by Nintendo, Two of the blockbuster exclusives are set to launch on Nintendo Switch this month at the E3 Gaming Expo.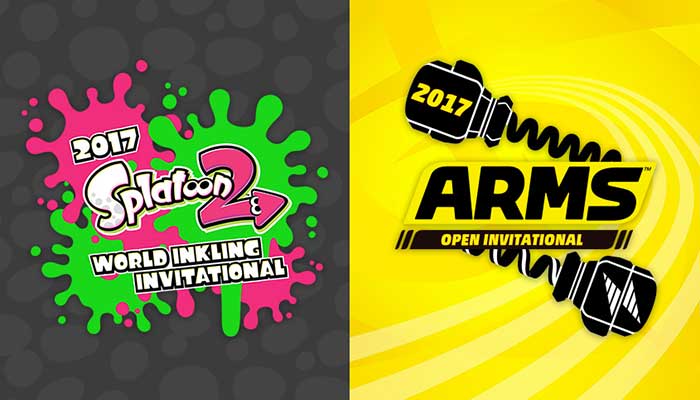 Nintendo Will let the fans enjoy gameplay for both of the new exclusives on the E3 and tournaments between both the professional and amateur gamers will take place.
According to the new details provided by Nintendo, the 2017 Splatoon 2 World Inkling Invitational will be taking place on June 13th at 5:30 pm in the US and 10:30 pm in the UK. As Nintendo states;
"For the first time ever, competitors from four different global regions will compete for world dominance in Splatoon 2. During the show in Los Angeles, teams will battle in a round-robin Turf War tournament that will decide seeding for the next round."

All teams will play one another and get a chance to scope out their opponents' strengths and weaknesses. In the next round, teams will battle in the game's Ranked Battle modes. The semi-final stage will be a best-of-five battle, while the championship will be best-of-seven."
In the 2017 Splatoon 2 World Inkling Invitational event, teams from US, Japan, New Zealand, Australia, and Europe will be included.
This event will be followed by another similar one which is the ARMS Open Invitational which is set for June 14th, 2017 at 6:30 pm In the US and 11:30 pm in the UK. This particular event will allow four challengers to go against each other and qualify for the next round. According to Nintendo's statement about the ARMS Open Invitational;
"The eight tournament participants will do battle until a champion emerges to win the coveted 2017 ARMS Open Invitational championship belt."
As the new information by Nintendo suggests, the tournament announcers will be D1 and VikkiKitty and the participants of the tournaments include names such as Street Fighter Pro Alex Valle, Super Smash Bros. players Daniel Tafokints Lee, Marie-Laure Kayane Norindr, and Kelsy Mederios.
Both of these ARMS Open Invitational and the 2017 Splatoon 2 World Inkling Invitational will be live broadcasted on Nintendo's official website and their Twitch channel.
Based on what Nintendo has just shared, this E3 seems quite a big one for Nintendo and all of their fans. So, stay tuned, the E3 is just around the corner.