The Nintendo Switch games list is boosted with four new titles this week. Mario Kart 8 Deluxe is now also available on the console.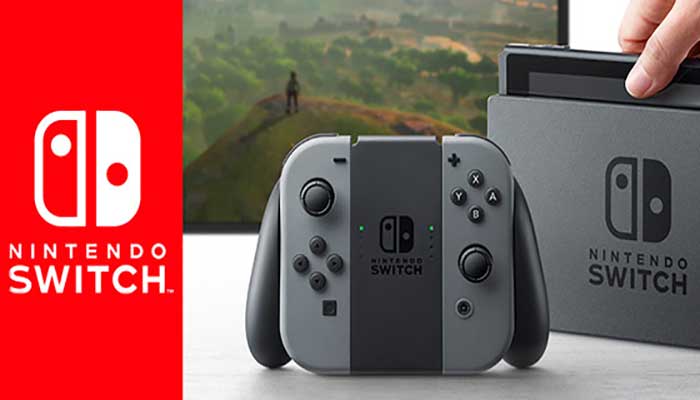 The Nintendo Switch games list might not seem a big one yet as compared to other consoles but it is slowly being boosted every week. This week the games list has received four new titles including the much-awaited Mario Kart 8 Deluxe. It's indeed one of the biggest inclusions to the Nintendo Switch games list which is a port from the Nintendo Wii U. With all the good reviews and ratings, this game is now finally available on Nintendo Switch.
On the release Nintendo Teased the fans with the following message;
"All your favorite tracks and characters return from the Wii U version, plus all DLC tracks and characters and new characters join the roster, too: Inkling Boy and Inkling Girl from Splatoon, King Boo, Dry Bones, and Bowser Jr.

"Plus, the battle mode has been revamped and includes Balloon Battle and Bob-omb Blast. With all-new courses such as Urchin Underpass and Battle Stadium, and returning ones like (GCN) Luigi's Mansion and (SNES) Battle Course 1 from Super Mario Kart on the Super Nintendo Entertainment System."
It's the biggest release from Nintendo in the month of April 2017. Furthermore, the Mario Kart 8 Deluxe is part of Nintendo's plan to slowly increase the number of AAA games in the Nintendo Switch games list. Mario Kart 8 Deluxe costs about $64.75 and it came out recently on Friday 28th April.
The other three amazing titles that became part of the Nintendo Switch games list are Puyo Puyo Tetris, KAMIKO, and Over Top. These three titles might not seem so sensational but they are a good addition to the Nintendo Switch games list.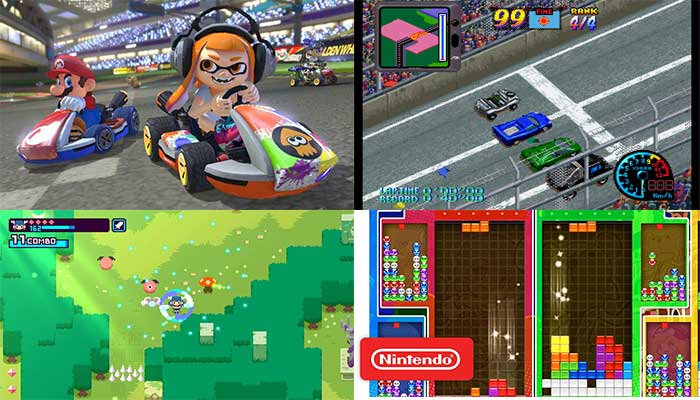 Puyo Puyo Tetris is a fun puzzle game developed by Sonic Team and published by SEGA. It's a remarkable crossover between the Puyo Puyo series and Tetris franchise. With a number of exciting gameplay modes incorporating both of these aspects, Puyo Puyo Tetris will definitely prove a good entertainer on the Nintendo Switch. It's available on Nintendo Switch for $45.32.
Similarly, the KAMIKO takes heavy inspirations from the Japanese Shinto beliefs. It lets you fight against priestesses named as KAMIKO while also battling against the demons, and solving some challenging puzzles. The game offers various challenging stages and loads to discover. KAMIKO is available via download only and costs about $5.82.
Last but not the least; we have a remarkable ACA NEO GEO title named as Over Top. It's available for $8.15. The game offers classic racing experience. It was originally released by SNK in 1996 and is now available on Nintendo Switch. The game tasks the players to take part in races across various urban areas, mountainous regions, and some snowy roads.
Hopefully, all of these newly released games will prove a good addition to the Nintendo Switch game list. All the fans will be able to enjoy some classic fun along with new mechanics and all the perks.