Nintendo Switch games list is about to get a massive boost as a new leak suggests an exclusive title is about to debut on the hybrid console. The new leak came in just ahead of the E3 gaming expo reveal on the exclusive title.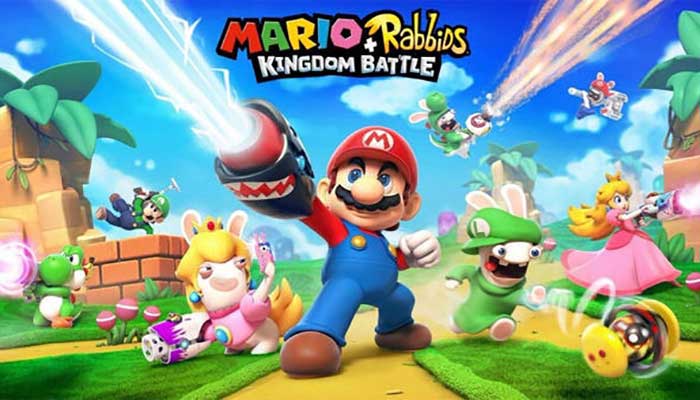 The upcoming exclusive game has been leaked with full details and that is why all the Nintendo Switch fans are in for a massive treat. For all the hardcore Mario and Rabbids fans will soon have Mario + Rabids Kingdom Battle on the Nintendo Switch.
Just a few days ago, the Artwork for Mario + Rabbids was leaked online and that was the very first time something detailed came out about the game. In addition, info about game's campaigns, a number of playable characters and release date also was revealed.
Just days after the Artwork reveal, a new leak has surfaced on the web regarding Mario + Rabbids Kingdom Battle. And this particular leak suggests that the game will be fully revealed on the upcoming E3 gaming expo. The E3 is set for this month and the game is expected to release in August or September 2017.
According to Nintendo World Report, the game will be having a 20-hour long campaign. It'll also have a 2 person Co-op multiplayer and an Arena mode will also be part of the game.
The new leak further suggests that the game's campaign will include four themed worlds. A number of new puzzles, puzzle zones, and some secret areas will also be featured. Furthermore, it is also leaked recently that the game will feature eight different characters. Each one having their own special abilities and special skills and skill trees.
According to the recent leak, the Mario + Rabbids Kingdom Battle features a Tactical Combat-based gameplay in which players will be able to use various blaster weapons. The Amiibo support is also on the plate. It will be presented complete with all the game's character figurines and an unknown Amiibo.
At the moment, all this information is available for the upcoming Mario + Rabbids Kingdom Battle. More information is expected to come out on the big E3 event this month. However, if anything new comes up regarding the game, we'll definitely let you know about that. Stay tuned.