The Nintendo Switch games list will soon be boosted with a new title named as ARMS. Arms is one of the most anticipated titles for the Nintendo Switch. It Is scheduled to release on Nintendo Switch on June 16, 2017. However, certain details about the game's characters, game modes, and free Demo have been recently revealed ahead of the release date.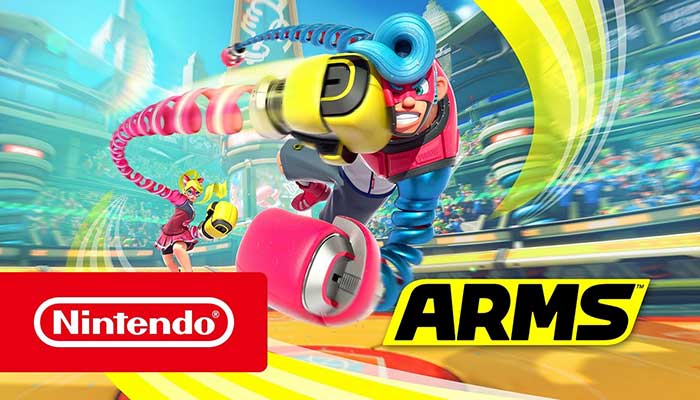 As part of the latest Nintendo Direct Conference, fans have been treated to the new game characters and their abilities, Loads of Mini-games and various other features. All of the recently revealed items will be part of the game, Nintendo confirms.
According to Nintendo, ARMS will feature a standard two-player battle mode in the game. Players will be able to enjoy a variety of special moves and power-up during the gameplay. In addition, the team fight will be a 2 v 2 match and will be available in the Team-based mode. In the Team-based mode, the teammates will be tethered to each other.
The gameplay reveal suggests that there will also be a Volleyball-style mini-game added to the game as well. Players will be knocking some explosive balls into their opponent's court. Another Volleyball-style game will also be part of the ARMS that will allow the players to dunk their opponents in order to win the match.
Players will be able to enjoy Silkshots in the game as well. These shots will allow the players to destroy as many targets as they can in given time while using various ARMS powers. The 1 v 100 match will allow players to defeat 100 enemies in a match. Check out various new ARMS characters and their abilities below.
ARMS Characters - Image Credits - Nintendo
Grand Prix and Party Match modes are also going to be part of the game. These modes will allow up to 20 players in the same lobby. In addition, the new Local Wireless mode will let eight players connect their Nintendo Switch consoles together and battle in a three-player match.
Specifically for ARMS, Nintendo has also promised to launch new software updates, new maps, fighters, and cool weapons.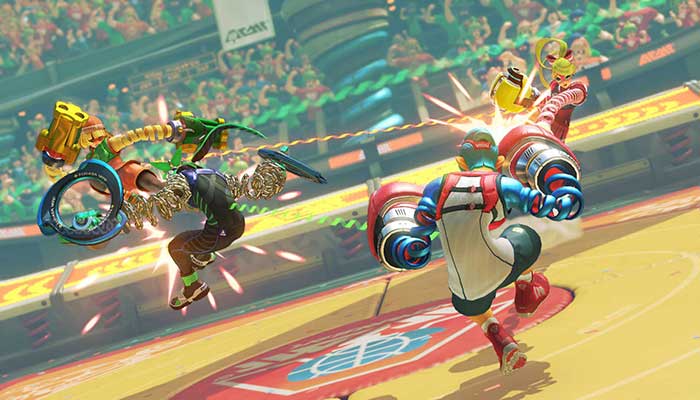 The Global ARMS Test Punch Demo event will also be available in the game that will allow the players to check out the game before even its launch. First Demo event will go live on May 27 and will end on May 28, 2017. The second Demo event will take place on June 3rd and will end on June 4th, 2017. Fans will be able to download the Demos from the Nintendo eShop.
Finally, 10 new characters will become available on the game's launch. Following are the launch characters for ARMS.
Spring Man
Ninjara
Master Mummy
Min Min
Kid Cobra
Ribbon Girl
Helix
Mechanica
Byte and Barq
Twintelle