Nintendo Switch Firmware Update 2.1.0 is now available for download. This update is the 2nd one after the first ever Nintendo Switch update that landed early in the March 2017. However, this new update is a little thin on the Virtual Console support part. Unlike the previous update that brought some of the most significant features with it such as Friend Codes, Online gaming, Social media Support, and the ability to link Nintendo accounts together.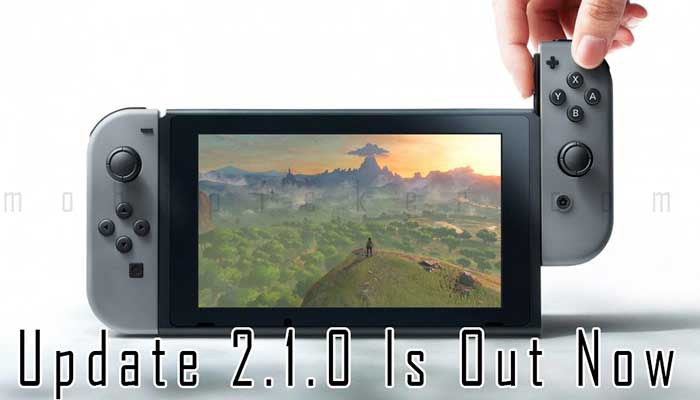 What's New in the Nintendo Switch Update 2.1.0
According to the patch notes for this current update, this update has improved the General System Stability in order to enhance the user experience. So we can safely say that this update is simple but it's a good one. While it doesn't offer something really new, it does stabilize the general system.
Due to Nintendo's silence on this particular update, it is unclear that whether it will fix the frame rate issue or will it resolve the Joy-Con connectivity issues. It is also possible that this update will fix both of these core issues. The Update 2.1.0 can also have some hidden features as well but until now, none have been taken into notice. We'll update you if there is anything else that comes out about the update 2.1.0.
How can you download the Nintendo Switch Update 2.1.0
That's no rocket science to be precise. The update 2.1.0 will automatically be downloaded and installed on your Nintendo Switch consoles. The patch will most probably be running in the background while the update gets downloaded and installed. So, if you are a Nintendo Switch user, you won't even have to bother. Like any other operating system, Nintendo Switch's OS will automatically be updated in a matter of minutes.
The Bottom-line
Nintendo Switch might not be getting much out of this latest update, but it will improve the general system stability. So, it'll provide a better user experience from now on. If you've already downloaded and installed the latest Nintendo Switch update, feel free to share your experiences with that in the comment section.