Nintendo announced the SNES Classic console as an update to the last year's NES Classic. The 2017 avatar of the retro console leaked a number of times before the recently concluded E3 event. The console will come with 21 games pre-installed and will made available later this year is selected markets.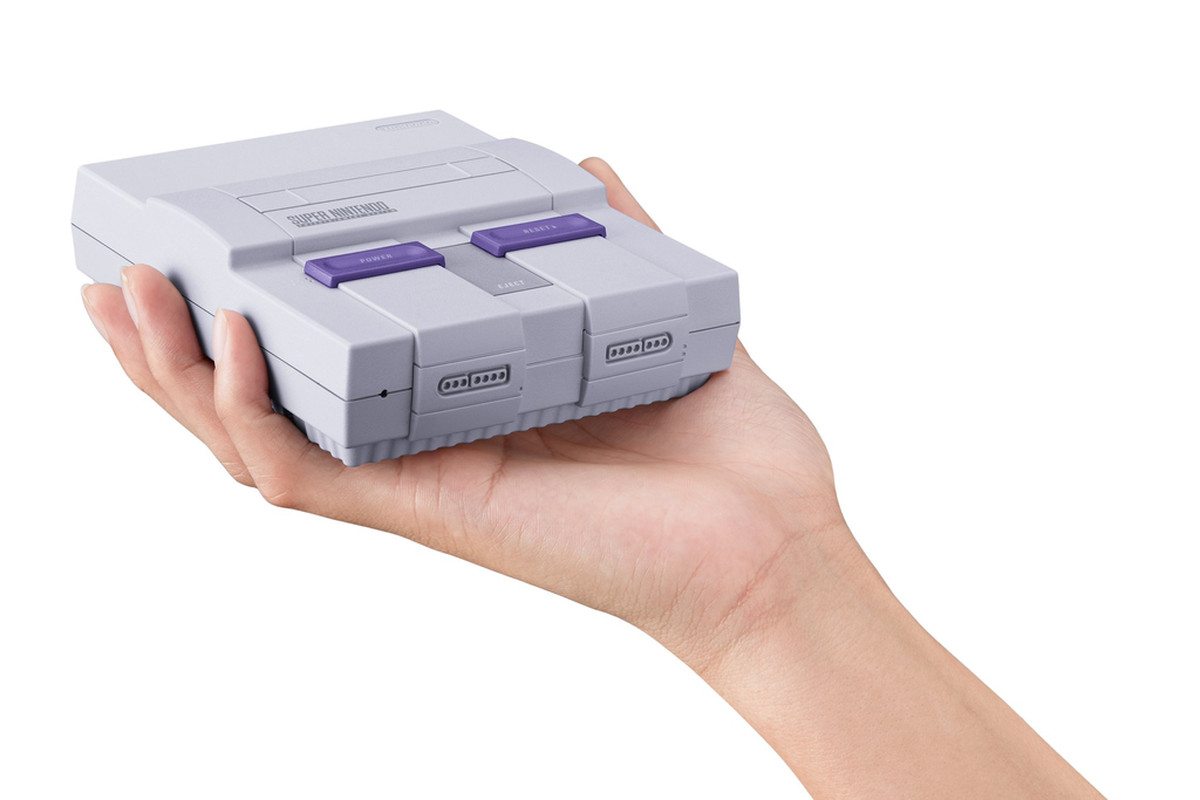 As mentioned earlier, the Super Nintendo Entertainment System (SNES) will come pre-loaded with a bunch of games that include Super Mario world, Earthbound, Super Mario Kart, The Legend of Zelda: A Link to the Past, and Star Fox 2. The Star Fox 2 will be released for the first time and will be the sequel to the original Star Fox.
The full list of games that the SNES Classic will come with is:
Contra III: The Alien Wars, Donkey Kong Country, EarthBound, Final Fantasy III, F-ZERO, Kirby Super Star, Kirby's Dream Course, The Legend of Zelda: A Link to the Past, Mega Man X, Secret of Mana, Star Fox, Star Fox 2, Street Fighter II Turbo: Hyper Fighting, Super Castlevania IV, Super Ghouls 'n Ghosts, Super Mario Kart, Super Mario RPG: Legend of the Seven Stars, Super Mario World, Super Metroid, Super Punch-Out!!, Yoshi's Island
You can expect Nintendo to bring the mini console to the markets like US, Europe, and Japan, where the company has a strong presence. That doesn't mean one can easily get one of these consoles, in fact, almost every Nintendo console is quite hard to get because of their high demand and low supply. And Nintendo makes these mini consoles in even smaller quantities, so you can expect limited stock.
Though, Nintendo has announced that they will be producing "significantly more units of Super NES Classic Edition" than they did for the 2016 NES Classic Edition. The SNES Classic will be made available for this year only, like the NES Classic, which was discontinued earlier this year after being announced in fall 2016.
The console will come with two wired USB SNES Classic Controllers, USB charging cable and an AC adapter, and an HDMI cable allowing the users to play retro games on their modern HD TVs. The last year's NES also came with support for HDMI, but it had 30 games bundled unlike 21 with the SNES Classic.
For the availability and price, Nintendo has announced that the console will be up for grabs on September 29th and will cost $79.99. The price is a bit higher than the 2016 NES Classic that was available for $59.99.