A mysterious source named 'Geno' has let it to slip to website Dual Pixels that the Nintendo NX will be approximately 50 times more powerful than the Wii U and will be about as powerful as the Xbox One.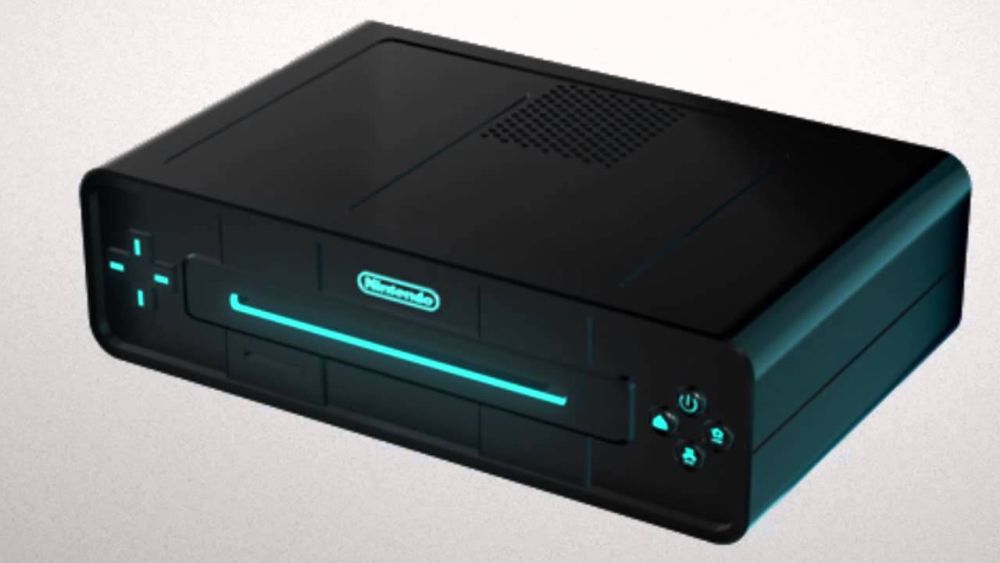 According to Dual Pixels, the source was accurate about numerous other leaks, such as that Nintendo would release a full 3D Pokémon game (Pokémon X and Y), that there would be a new type of Pokémon in that game (Fairy), and so on.
Here's the highlights of the supposed leak:
There will be a wireless HDMI dongle, allowing users to insert it into any HDMI display. The console will then stream its display in HD.
Analog controls will feature full haptic feedback. An example given is that if a character hits a wall, the stick will move away from the direction of that wall.
Bluetooth syncing with everything. One feature given as an example is that it will display text messages and incoming calls on the screen, so that you don't have to answer your smartphone.
It comes close to the Xbox One in power, but "an app idea is Wii U x50 and Playstation Vita x100″. It will have the exact same hardware layout as the PS4 and Xbox One, making it easy for developers to port their games over to the console. One third party dev is quoted as saying "It's the easiest device we've ever developed for."
Social features will be similar to those seen in Pokémon GO. "[It] will take multiplayer, AR and the StreetPass concept to a whole new level."
The device will be extremely easy to use, and it looks like "if 'Samsung and the Nintendo 2DS' had a baby."
The OS will be called NintendOS and is very similar to Android. Also features strong networking functions.
As always, take these rumours with a hefty grain of salt.
Do you think this leak is legit? What would you like to see in the Nintendo NX? Let us know in the comments below.