Eurogamer got their hands on numerous info regarding the upcoming Nintendo NX. The console was under a veil of clouds since its name first surfaced. Much was unknown, but now a whole bunch of data emerged.
Eurogamer reports NX will be "a portable, handheld console with detachable controllers." On the picture below you can see a console sporting two detachable controllers; it will support gaming on the go, as well as big screens by a way of connecting the console to TVs.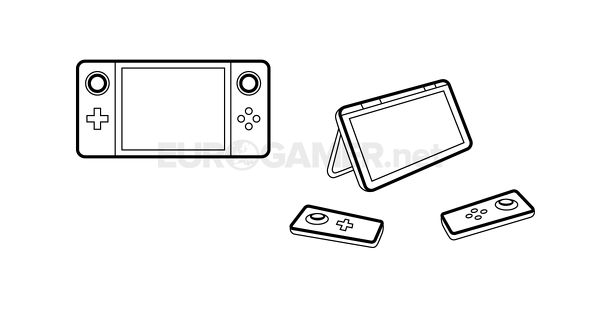 Rumors suggest Nintendo decided to use Nvidia's Tegra as console's engine. In other words, don't expect mind-blowing graphics; although Tegra is a powerful chip, it is a mobile solution meant to be as much power optimized as it can, instead providing monstrous performance. Wii didn't have eye-melting graphics capability, but that didn't stop it from beating both Xbox 360 and PS 3.
Another surprise is the alleged decision by Nintendo to use cartridges as the main physical media; digital downloads should also be available. The company planned for NX to be a digital downloads only console, but the plans have changed since. Interesting decision, the return of cartridges could be a winning move; after all, the company thrived during cartridge era.
Other info talks about a new OS made just for the NX, as well as focus on the experience itself, one of the defining characteristics of Nintendo. For now, there are only two games confirmed for the upcoming console – the next Mario game, and The Legend Of Zelda: Breath of the Wild, but a plethora of Wii U games should come to NX as ports. Oh, and one sad news for the end; it seems that backward compatibility won't be one of the console's features "due to the radical change in hardware design and internal technology."
Nintendo NX should be announced in September, and we can't wait to see what people from Nintendo have up their sleeves for us.