As Nintendo made it clear earlier this year, the Nintendo NX was a no-show at E3 2016. This does not mean that we didn't learn something about it, though. In fact, we've learned more than a couple of things about Nintendo's upcoming console that is slated to release in March 2017. Here's what you need to know.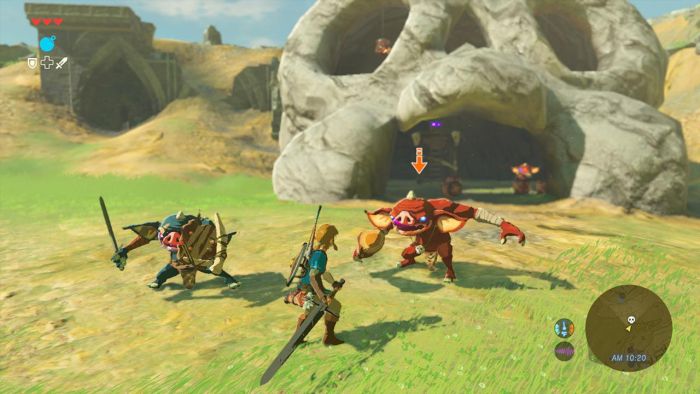 #1: Ubisoft Announced a Game For It
It's a bit unprecedented, but the Nintendo NX is developing quite the video game library for itself even before it has been officially announced and unveiled. The latest addition to that small list of games is Just Dance 2017 from Ubisoft. The game will originally release in October for most of your regular consoles (including antiquated ones like PlayStation 3, Xbox 360 and even Nintendo Wii) while also releasing on the PC for the first time.
No release date has of yet been announced for the NX version of the game, but it might very well be a launch title for the console. This port might also point to a renewed commitment to Nintendo consoles on the part of Ubisoft. Could future games from the company, like a hypothetical Tom Clancy's The Division 2 also make it to the NX?
#2: It Will Likely Not be as Powerful as Xbox One Project Scorpio or PlayStation 4 Neo
Nintendo of America President and COO Reggie Fils-Aimé was quizzed by Bloomberg regarding how the Nintendo NX will stack up against the recently confirmed consoles by Microsoft and Sony. In case you haven't been paying attention, Microsoft has confirmed the development of Project Scorpio, a much more powerful Xbox One console expected to release next year, while Sony has also admitted to developing the PlayStation 4 Neo, a more powerful PlayStation 4.
Reggie's answer may not please everyone. In his answer, which you can view in this edited video on YouTube, he said that the company does not prefer to compete in specifications, but rather, put out a lot of content. He describes the company as a "content-focused" one. This might be a bit at odds with the content droughts the Nintendo Wii U has had to repeatedly face throughout its life cycle. Let's hope that doesn't happen again with the NX.
#3: The Wii U GamePad Likely Won't be Returning in Nintendo NX
This one's admittedly on shaky ground, but hear us out here. The Legend of Zelda: Breath of the Wild got officially announced and showed off at E3 2016, and it's had a ton of focus put on it by Nintendo. The game's producer, Eiji Aonuma said in an interview with Wired that he believes that looking back and forth between the TV screen and the GamePad disrupts the gameplay.
This is a curious position to take for a first-party developer from Nintendo, but there might be a hint embedded here. The Legend of Zelda: Breath of the Wild will also be released on the Nintendo NX, and this might very well mean that the upcoming console will not include the GamePad, or at the very least, it will not include a second screen. This would make it a single-screen experience like all Nintendo consoles prior to the Wii U.
What do you think about the Nintendo NX? Let us know in the comments below.