We've come off a Pokémon Direct, and now we have news that a whole new Nintendo Direct is on its way tomorrow. That's fast! This one will be streamed starting at 2 pm PT or 5 pm ET, on March 3. That's 10 pm GMT and 11 pm CET for you Europeans.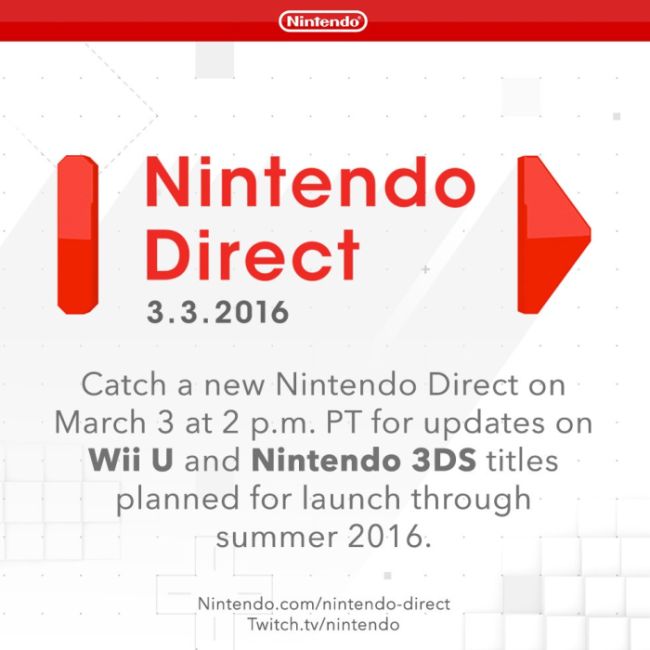 Sources have clarified that the Direct will not talk about, or even mention Nintendo's upcoming console, codenamed the Nintendo NX. This is quite the bummer, as we were hoping for an announcement for that very console. That the Direct will focus on games coming out in the Summer also rules out the possibility for more info on Pokémon Sun and Moon, which were unveiled at the Pokémon Direct not too long ago.
Important games coming out on the 3DS and Wii U in the near future include Bravely Second: End Layer, Lego Star Wars: The Force Awakens, Dragon Quest VII (which is expected some time in Q2 or Q3 2016), Genei Ibun Roku X FE, Mario & Sonic at the Rio 2016 Olympic Games and Mighty No. 9. That's awfully sparse. Will there be new game announcements in the Direct, perhaps? We can only hope.
What do you want out of the Nintendo Direct? Let us know in the comments below.