Nina Dobrev has been in the limelight recently because of her dating rumors. First, she was rumored to be dating her "The Vampire Diaries" co-star Paul Wesley. Then she was also linked with Glen Powell and Orlando Bloom. But a new name has come up recently and it is none other than "The Final Girls" star Tyler Hoechlin.
Check out in detail!
Is Nina Dobrev Dating Her 'The Final Girls' Co-star?
Nina Dobrev came into limelight with "The Vampire Diaries" and her association with her series co-star Ian Somerhalder made the pair more famous. Despite the latter marrying Nikki Reed and both the stars moving ahead in their life, there has been a constant linkup of Nina Dobrev and Ian Somerhalder.
But in the past few weeks, the actress has been linked with multiple names including "The Pirates of the Caribbean" actor, Orlando Bloom, Glen Powell and Paul Wesley. But she has now indeed found her new love, says Blasting News.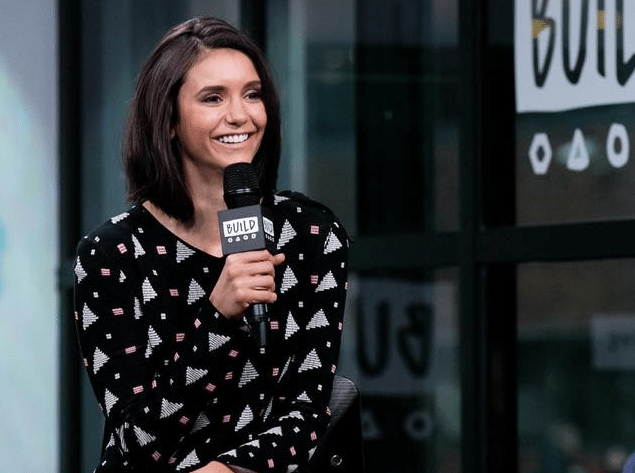 According to the source, the brunette is currently having an affair with  "The Final Girls" co-star Tyler Hoechlin. Speculations suggest that the actress has been trying to find a new love for herself after her short-lived romance with Austin Stowell.
Until some time back everyone was expecting that the things between the "Whiplash" actor and Nina Dobrev would get better. But it did not happen. And now the speculations are adrift that she has a new man in her life.
What Is Nina Dobrev Doing With Shaman Durek?
Despite the rumors about Dobrev and Hoechlin currently going viral, she has been also linked with another man, Shaman Durek. The actress recently posted a picture of herself with Durek on Instagram with a suspicious caption suggesting love and life, reports Celebeat.
The source says that Durek is a renowned spiritual guide and a gifted healer who is helping out Nina Dobrev to make her life's journey better.