The recent announcement of pregnancy has proved that all the divorce rumors surrounding Nikki Reed and Ian Somerhalder are wrong. It's a big moment for them as they are expecting their first baby after getting married in 2015. Still, the rumor surrounding Ian Somerhalder's link with Nina Dobrev, his former girlfriend and 'Vampire Diaries' co-star, is vibrant.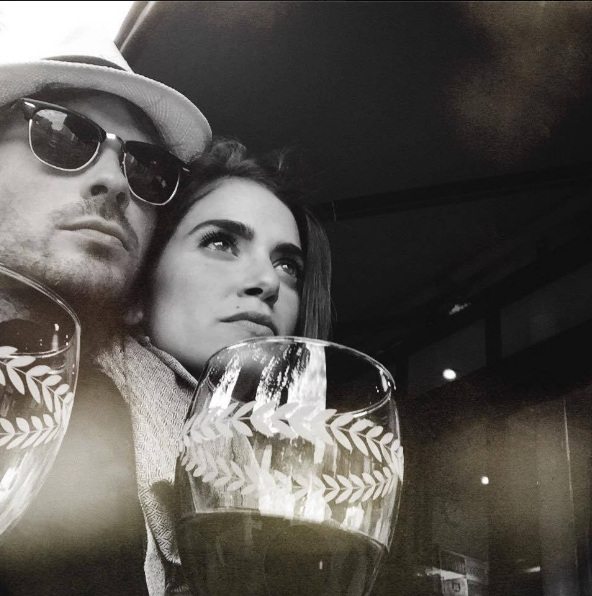 Recent reports claim that Ian Somerhalder and Nina Dobrev are all set to be involved in a project and work together. But the news is still not confirmed if the 38-year old soon-to-be father will keep his project aside because his wife Nikki Reed is pregnant.
The 'Twilight' actress, Nikki Reed has shared one of her snaps over Instagram to show her baby bump and she is being noticed clad in blue attire. The picture also shows her hubby, Ian Somerhalder kissing her belly. Her pregnancy must have been for a while although they have announced recently. This can be highly presumed by judging the size of her belly. However, the most lovable part is that the soon-to-be mom has expressed through caption how much she loves her baby and how they are highly waiting for its delivery, also reported by The Christian Post.
In the caption, Ian Somerhalder has written that in his 38-years on this earth, he has never experienced anything more beautiful that this phase in his life. "This has been the most special time of our lives and we wanted to keep it between the three of us for as long as possible so we could enjoy this time with each other and our little one who is growing so fast," wrote the actor in the caption over Instagram.
Some other sources are saying that now this is the time for everyone to stop the rumor between Nina Dobrev and Ian Somerhalder as they had already chosen their own paths in between 2013 and 2014.