Amazon Original Kids Series 'Niko And the Sword of Light' is all set to premiere on Prime Video on July 21. This series is for the kids in the age group of 6-11. The trailer for Season 1 of the show has been dropped. And here are four things fans might want to know about the series.
The Series Features Amazing Voice Talent
According to Comickbook.com, 'Niko and the Sword of Light' features talented voice talent. This includes Tom Kenny (SpongeBob SquarePants), Steve Blum (Star Wars: Rebels), Kevin Michael Richardson (The Penguins of Madagascar), Jim Cummings (Shrek), Andre Robinson (Doc McStuffins) and Kari Wahlgren (Kung Fu Panda: Legends of Awesomeness).
The Series Protagonist Niko Fights Evil
Niko, the main protagonist of the Season 1 fights the evil with the help of a sword of light. The trailer teases that it is not easy for Niko to fight against the darkness. But he can do this and protect the people with the help of his sword of light.
The trailer shows the dark powers that have learned about Niko and are devising a plan to kill him. But will the darkness win against the light? This is something to look forward.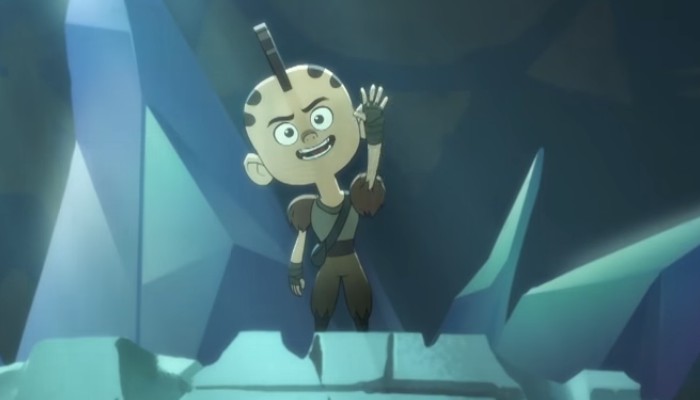 Niko Struggles To Find His Past
10 year-old-Niko has a mysterious past. The animated series will deal with Niko trying to defeat the evil darkness and his journey to uncover the past. He wants to know more about the secrets and mysteries of his past.
Ways to Watch Niko and the Sword of Light
As per the aforementioned source, the pilot of Niko and the Sword of Light is now available "to stream exclusively for Prime members via the Amazon Prime Video app for TVs; connected devices, including Fire TV, mobile devices."  It further adds,"…and online—'Prime' members can also download the pilot to mobile devices for offline viewing at no additional cost to their membership."
Watch the trailer of Niko and the Sword of Light here: