Getting your hands on a Nexus in Europe usually meant going through fire and ice, and deal with a very tight availability, with the exception of few countries. Adding to the fact that basically every other Nexus launch to date has been a complete failure to some degree, you could consider yourself a lucky person if you managed to get your hands on one before Christmas.
AndroidPolice states that Nexus manufacturers and Google seemed to learn from their mistakes, and that things are better compared to previous years. In general, pre-orders in the US went smoothly, and now – barely a month after it was released in the US – Nexus 5X is available in Europe. The prices for the 16GB and 32 GB models are €479 and €529, respectively.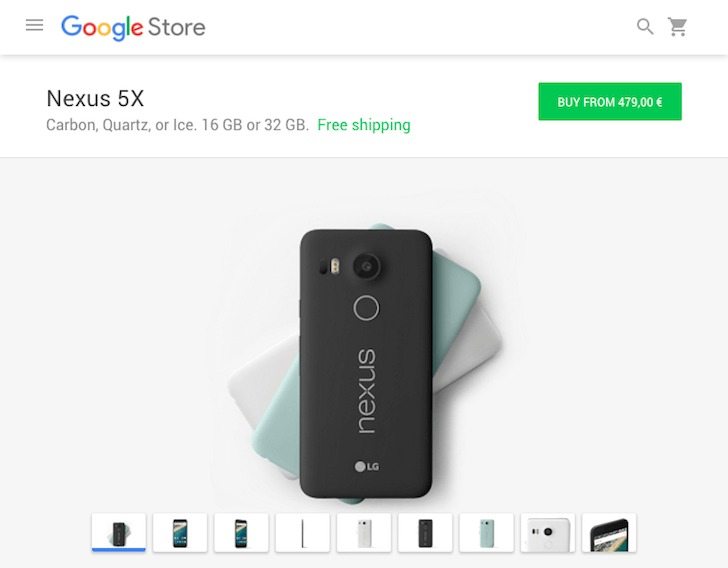 Orders will begin shipping by November 9, so the customers can enjoy their Nexus before the end of next week. By the by, in some countries, Google decided to add a free Chromecast until December 8, which should partly cover up the fact of not including the $50 Play Store credit or the 90-day Play Music subscription, that are available with orders in the US.
So far, we're sure that the promotion is available in Spain, Italy, Germany, and France, but not in Portugal, Netherlands, Denmark, or Sweden. So if you have any other information about where else the offer is available, feel free to let us know below in a comment.
Even if it's not as cheap as the deal you would get in the US, Nexus 5X is a definite must have and is very much worth the money you spend, especially if you value update support as much as you claim you do. The best reason you could think of, for not buying 5X is if you're considering the Nexus 6P, which should, we hope, also be available to EU users soon enough.