Having wooed Indian consumers for nearly 13 years, the Maruti Suzuki Swift is finally preparing for a much-anticipated major upgrade to better equip itself in an increasingly competitive auto market. Those of you waiting for the next-generation Maruti Suzuki Swift, the big announcement will come during the 2017 Geneva Motor Show.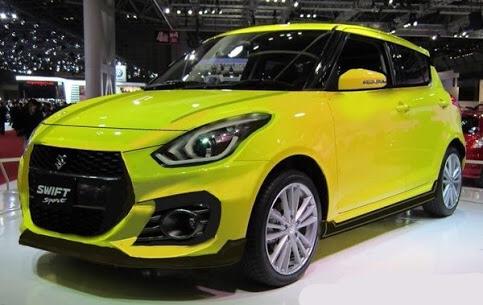 While the details are still somewhat sketchy, it seems the car will retain the same size despite shedding more than 40 kg. There are also rumors that the new Swift will offer buyers multiple engine options including the BoosterJet engine, as well as the new-generation K-Series 1.2-liter engine. So far the latter is concerned, the standard variant will have a naturally aspirated unit delivering 91bhp whereas the RS model will have a turbocharged unit generating around 100bhp.
The gearbox options will probably also include a five-speed manual and a CVT.
A look at the image displaying the outer body will instantly give you the impression that the design and the overall build are pretty similar to what we had earlier witnessed in the renderings. That includes features such as projector headlamps, an aggressive fascia, LED DRLs, and more.
The vehicle also flaunts a distinctively sporty appearance — thanks to the roofline that has been lowered and tapered toward the rear. It also appears as though Suzuki is going back to the same shade of electric blue that we saw only on the first-gen India-specific model. Also, it is possible that the car will first roll out in India before hitting the Europe, as well as the rest of Asia.
Finally, as expected, the Indian edition of the next-gen Maruti Suzuki Swift will also have a 1.3-liter Multijet diesel option in addition to the petrol options.
[Source: Livedoor]