The retro console manufacturer ATGames has recently revealed the new SEGA Genesis Flashback console. The manufacturer has confirmed the release date for the console and fans will have this amazing piece of tech in September 2017.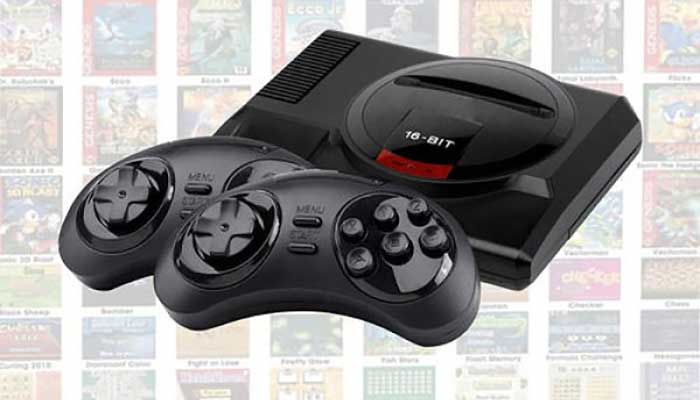 The console is inbound with 85 classic and retro games including big titles from the series such as Sonic, Phantasy Star, Mortal Kombat, and Shining Force. In addition, it was also revealed that the console will offer a Cartridge Port that will support almost all of the original SEGA Genesis and SEGA Mega Drive title cartridges. This is one amazing feature that the Nintendo's NES Classic wasn't able to offer to the fans.
Furthermore, two SEGA Genesis-style 2.4 GHz Wireless Controllers will also be offered with the console. Fans will also be able to enjoy playing games with the Classic Wired controllers as the console offers two separate classic controller ports as well.
According to the manufacturer, the new SEGA Genesis Flashback will be featuring 720p HDMI output and will also feature the Scan Line Filtering. In addition, every game on the new retro console will fully support a new feature that will allow the players to save, pause and rewind all the action in the games. This is another great feature that the Nintendo's NES Classic didn't offer.
The SEGA Genesis Flashback is widely being compared to the Nintendo's NES Classic console. The Flashback offers a lot of features that are similar to the NES Classic but the console does offer loads of new features as well. And this is actually what's forcing the critics to call it better than the NES Classic console.
Since Nintendo has now discontinued the NES Classic Mini consoles, and fans from all over the world are looking for the developers to make a new retro console, the SEGA Genesis Flashback will definitely be a fantastic treat to all the fans. The console is promised to release in September 2017. More reveals are expected soon. So, stay tuned, we'll let you know if anything new about the console surfaces on the web.