A couple of images surfaces online revealing what is allegedly the new S Pen that will be coming out of the box with the Samsung Galaxy Note 5. The pen will have a retractable point as the pictures show that the pen will have a click-able top. In our previous report, we showed that Samsung had applied for a patent that covers an auto-eject feature for the instrument.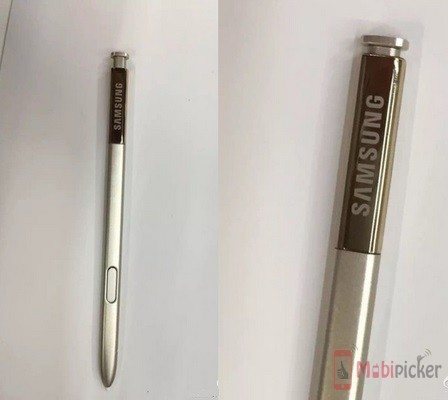 However it would be too soon to say that the new Galaxy Note 5 would have that feature. There have been reports suggesting that the S Pen will rest with the chassis of the phablet so firmly that the pen cannot be easily removed with a fingernail. An auto-eject feature would seem like the perfect way to release the S pen from the body of the phone, the retractable top could be part of a spring-loaded system that will be installed in the Galaxy Note 5.
It would be awesome feature for the S Pen to have if it could auto eject with voice recognition ability, this is still a concept render of the smartphone and official confirmation is awaited.