Reliance has just introduced an all new JioFi 4G Hotspot for 1999 Rupees. The device is now available at Reliance Digital and Digital Xpress Mini stores across the country. This will replace the existing JioFi 2 Hotspot which retailed at the same price.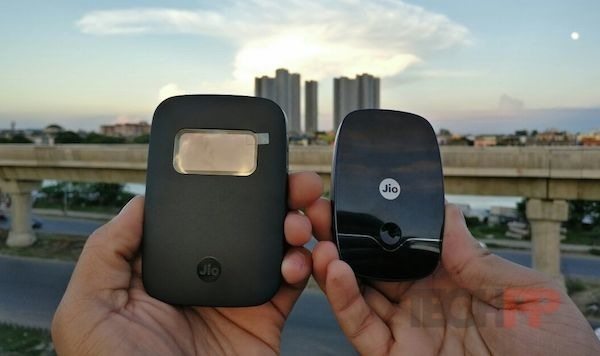 The new JioFi 4G Hotspot comes with a host of changes from the previous generation. First up, it sports a small OLED display up top which indicates almost all essential information including Power On/Off, Network Strength, WiFi tower etc.
Other than that, you have improvement to the battery capacity, which now stands at 2600 mAh opposed to 2300 mAh. The new device also sports a 'Designed in India' logo on the back of the device.
Although we have a jump in the battery capacity department, the running time doesn't correspond. It runs just 5 hours opposed to 8 hours capacity of the previous generation. However, this one charges a lot faster.
The materials have been swapped too. The new JioFi 4G Hotspot comes in a matte finished polycarbonate shell, unlike the glossy plastic.
Lastly, the simultaneous connection count has been throttled to 10 from 31. To be fair, this is decent enough for most.
Let's see how the market responds to this new device from Reliance Jio.