Samsung announced today that it is mass-producing new 12 Gb LPDDR4 RAM chips with its 20nm technology, which makes Samsung the first company in the world to achieve this feat. Samsung has mentioned in its press release that these new chips will enable future smartphones to offer 6 GB of RAM.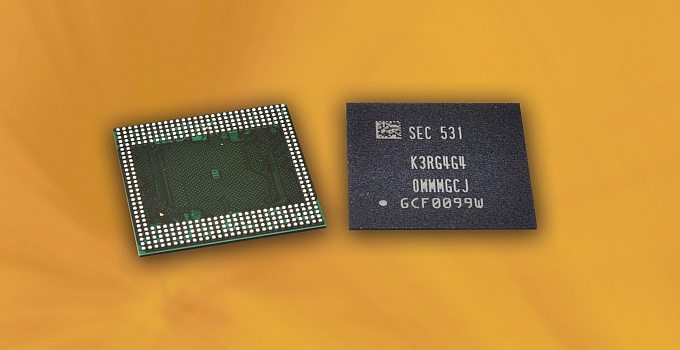 In case you are confused about the numbers, please note that there is a vast difference between the upper-case and the lower-case 'GB' and 'Gb'. GB stands for Gigabyte while Gb stands for Gigabit. A byte contains 8 bits, so a 12 Gb chip holds 1.5 GB of information. By combing four of such chips together, Samsung can now come up with new smartphones that will carry a mind-blowing 6 GB of RAM.
Samsung says that the new 12 Gb LPDDR4 RAM chips will be about 30% faster than the 8 Gb chips produced by the company. Also, the new chips will consume 20% less power.
It is not the first time that Samsung has achieved such a great milestone. The company was the first to mass-produce 8 Gb (1GB) LPDDR4 RAM chips in December 2014, allowing a 4 GB RAM in smartphones. Galaxy Note5, Galaxy S6 Edge+, and OnePlus 2 are some of the smartphones that use four 8 Gb Samsung chips to get a total of 4 GB RAM, which is most amount of RAM seen in smartphones so far.
Samsung claims that future flagship devices will carry 6GB of RAM, thus providing the ideal performance and seamless multitasking. While we do know that more RAM comes with more benefits, it remains to be seen if the 6 GB RAM will be noticeably better than the 4 GB RAM in smartphones at present.