As you might already know, Nokia is returning to the smartphone market in 2017. The company has already authorized HMD Global to produce Nokia-branded phones for the next ten years. The most-awaited Nokia device is the flagship Nokia Android smartphone that is supposed to debut next year. A new report from China suggests that the new Nokia flagship smartphone will be launched in the first quarter of 2017.
According to the new rumor, Nokia might launch its new Android smartphone at the MWC 2017 event. This gives us a tentative launch timeframe of February-March 2017. Also, a Weibo user has leaked out some major specs of the high-end Nokia smartphone, though we suggest you to take them with a pinch of salt.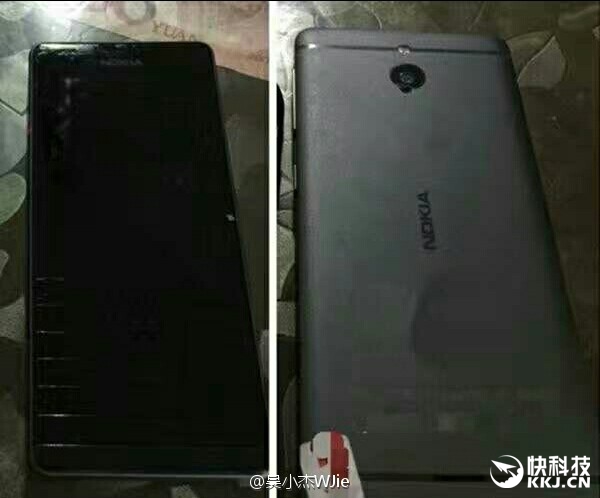 The above image shows the alleged Nokia smartphone and it's not so unique design; the back is something similar to what we have already seen in various budget smartphones. There's a single camera at the back that is matte black in color, and you can also notice the antenna bands apart from the evident NOKIA logo. We're still not sure if there's a fingerprint sensor on the front, but it's possible that Nokia might go the Sony way of embedding the fingerprint scanner on the power button at the side of the device.
The report also suggests that the upcoming Nokia flagship will be powered by Qualcomm's latest Snapdragon 835 processor. There will be a good 6GB of RAM and a 23MP rear camera with Carl Zeiss lens. Also, the device has allegedly been codenamed as "Nokia P". The configuration sounds good, but we would really like to know the price of such a Nokia device. If priced correct, Nokia could break the market and emerge as the king of mobile phones as it once was.
Do leave your comments below and stay tuned for further updates on this news.