Lenovo is on the rise. Aside from the recent success of Lenovo-owned Motorola and its model Moto Z, which sold more than one million units, the Chinese giant is getting ready to bring one model from the recently debuted K6 series to one of the largest markets in the world. India should soon see the arrival of the K6 smartphone, but it's unknown which one of the three models will debut.
Lenovo presented its new K6 smartphone series back in August during IFA (Internationale Funkausstellung Berlin), consisting out of three models. The K6, a K6 Power featuring a huge battery, and a 5.5-inch K6 Note. During the last couple of days, Lenovo India started #KickassPower promotional campaign, rolling on social networks. By reading the hashtag, it is logical to presume that the first member of the K6 series to debut in India is the K6 Power.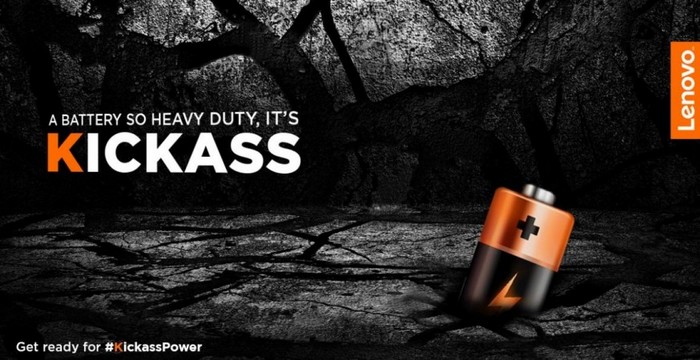 Of course, other two models will most certainly arrive in India at a later date, but for now, the star of the show is (presumably) the K6 Power. Lenovo is going big on social networks because the company managed to become India's second biggest smartphone maker during Q3 2016, finally passing its biggest rival in India, Micromax. Note that data includes both Lenovo and Motorola brands.
What if your pictures could reveal the Kickass you? Find out soon as we unveil #KickassPower pic.twitter.com/ZViYxEhoiQ

— Lenovo India (@Lenovo_in) November 19, 2016
If the K6 Power is the first model from the new series to debut in India, users can expect a solid budget smartphone that offers huge battery, Lenovo K6 Power is powered by Snapdragon 430 (Octa-core 1.4 GHz Cortex-A53 along with Adreno 505), the phone sports a 5-inch 1080p display, and comes in two flavors – with 2 gigs of RAM and 16 GB of built-in storage, and 3 GB of RAM along with 32 GB of internal storage; storage can be expanded via microSD card slot. Aside from that, Lenovo K6 Power also packs 13 MP main and 8 MOP selfie camera, it supports 4G LTE, has a fingerprint sensor and a huge 4,000 mAh battery, the defining feature of the model.
To truly protect your stuff, you need some Kickass security.
Ready for #KickassPower? pic.twitter.com/NUxYpvteN9

— Lenovo India (@Lenovo_in) November 20, 2016
Other two models are pretty similar hardware-wise. The Lenovo K6 comes with almost the same specs, except it only has 2 GB of RAM and a lesser, 3,000 mAh battery. Lenovo K6 Note comes with a large 5.5-inch 1080p screen, 32 GB of storage and a choice between 3 and 4 GB of RAM. All three models run under Android Marshmallow. We have to wait a few days before knowing for sure which of the three models will be the first to visit India.