The well-known tipster, @upleaks, has tweeted a press render of Lenovo 'Lemon X' and design suggests it is the first smartphone from Lenovo to have been designed by Motorola. In case you don't know, Lenovo acquired Motorola Mobility from Google last year in October. Surprisingly, the Lenovo Lemon X resembles the Vibe 3X recently seen on TENAA.
A Lenovo representative made it clear a few weeks ago that Lenovo will manufacture the smartphones, while the designing duties will be handled by Motorola. The former President of Motorola, Rick Osterloh, will lead the joint smartphone unit.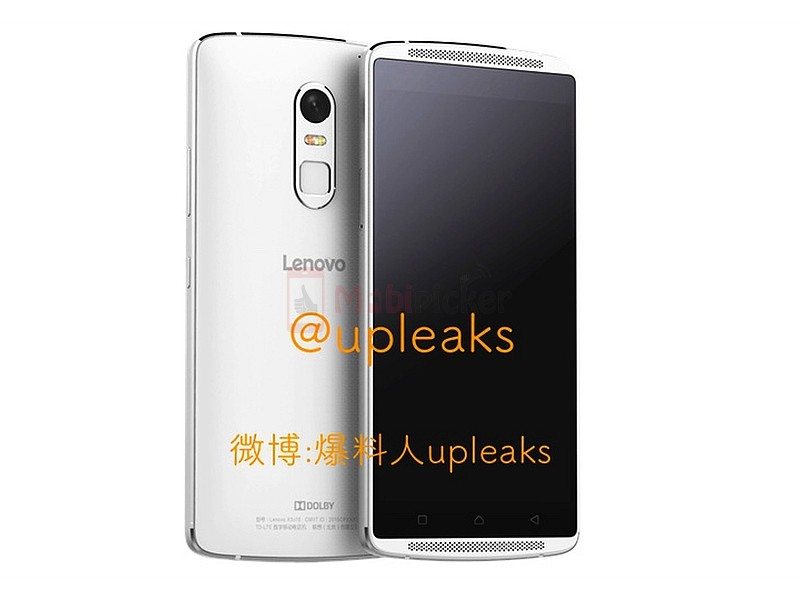 The leaked render of the Lenovo Lemon X shows design hints usually adopted by the hardware team of Motorola. The rear panel of the Lemon X has a metal frame along with antenna bands on the bottom and the top edges – something that has been previously seen on the Moto X and the Motorola Nexus 6. The primary camera along with the accompanying LED flash has been placed in a pill-shaped panel, which is also a common feature of Motorola smartphones. However, the shape of the panel is slightly different from the ones seen before. Just below the rear camera, there is a fingerprint sensor inside the panel.
The Lenovo Lemon X has a front panel with three capacitive buttons: Home, Back and Multi-Window. This has not been seen in any Motorola smartphones so far, which makes it clear that this Lenovo handset doesn't include all of Motorola's design cues. You will also notice that the dual front speaker grills on the Lenovo Lemon X have an individual machine-hole design. As we can see from the branding on the back panel, the speakers will probably be powered by Dolby audio technology.
No more details about the Lenovo Lemon X are known so far, but the smartphone is being connected to the alleged Vibe 3X that leaked earlier. It is possible that both the devices are actually just the same. However, we should probably wait for some more details about the Lemon X before we come to a concrete conclusion.