A new iPhone 8 rumor surfaced on Chinese social media yesterday claiming that the forthcoming 2017 Apple flagship would outshine arch rival Samsung's Galaxy S8. The rumor was based on what was being referred to as the most reliable iPhone 8 image.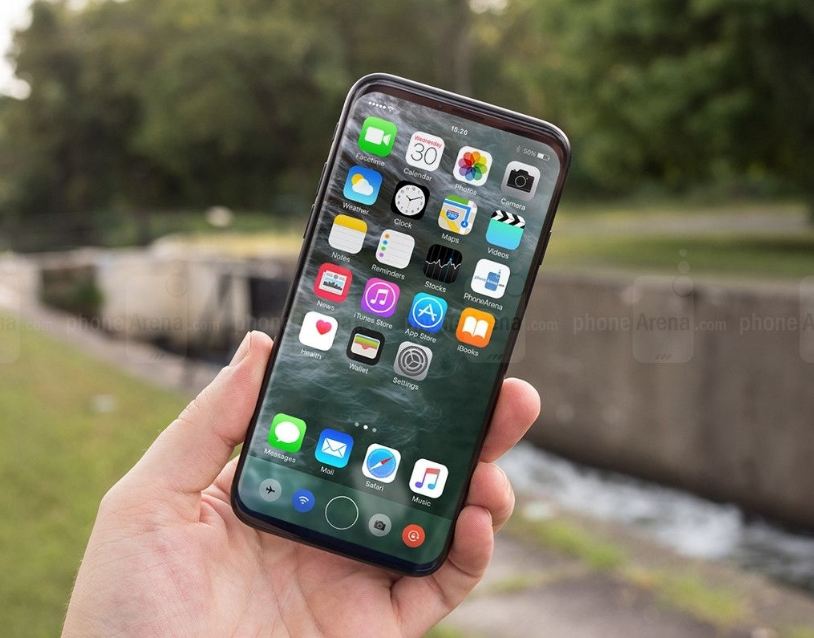 Assuming that the rumor was at least partially true, it seemed like the new iPhone would sport a much higher screen-to-body ratio. The OLED screen, it said, will be diagonally 146mm, which is roughly 5.768 inches. No doubt, if Apple can indeed pull off such a high screen ratio, the iPhone 8 will be more amazing than the Galaxy S8 — aesthetically and otherwise.
However, according to an even newer leak by Weibo user @TeaeJunTechnology (original handle in Chinese), the iPhone 8 will flaunt a screen size of 5.8-inch and the overall design will be somewhat different from yesterday's leak. The screen-to-body ratio in the new render is less than the images from yesterday. This new render, according to another [email protected] (original handle in Chinese), the new render is closer to the actual handset and is the best sneak peek we have had so far as Cupertino prepares to roll out its next-generation flagships.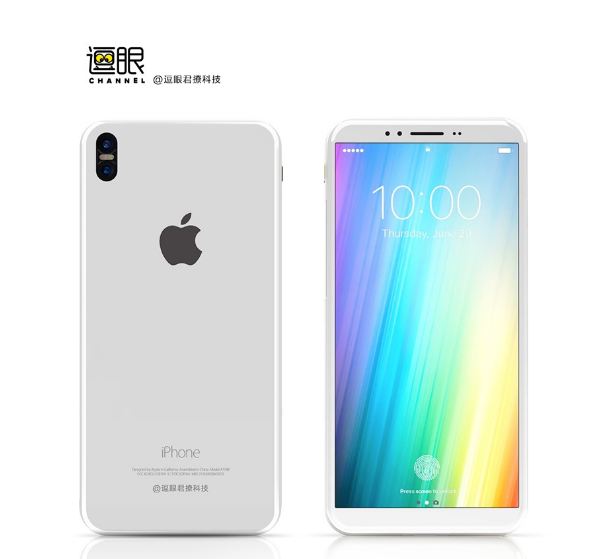 In a related development, word on the street is that Apple could make the iPhone 8 compatible with dual-SIM support. Another major change is Cupertino's decision to do away with the glass backing and embedded TouchID sensor.
Apart from that, odds are also there that the rear cameras will be placed vertically to accommodate native support for AR or VR headset. There could also be two cameras in the front for facilitating 3D facial recognition.
[
Via
]