A new iPad Pro 2 should appear during 2017 with tons of rumors and reports talking about the device's inevitable release. While Apple is still pretty quiet (as always) regarding the release of a new tablet, there are some users who can't wait for the tablet to arrive and in their impatience, they make videos like the one we are showing today.
The video shows a concept of the upcoming iPad Pro 2, with the iPhone 7 Plus being the main source of inspiration. The device shown on the video features almost no side bezels along with a dual lens camera on the back.
The camera has 12 MP along with 4K video recording capabilities. The new design looks similar to leaked Samsung Galaxy S8 images and renders, showing thin top and bottom bezels, with literally no side ones, and a screen that dominates the front side of the device.
The device includes a 10.5-inch screen with a 4K resolution and a large 12,000 mAh battery. Aside from Jet Black and Gold color choices, the creator included four more color options: Wine, White, Rose Gold, and Black. Looking at connectivity options, only one port can be seen, presumably a Lightning port.
The device shown in the video looks sleek, modern, very light and quite attractive, but specs shown aren't really expected to be included in the iPad Pro 2 once it gets released. For instance, a 4K resolution screen is unlikely to find its place on the device, as well as a battery that big. We can expect for the upcoming device to keep the same sharpness of the 12.9-inch iPad Pro's screen (264 PPI pixel density) meaning that the still-unannounced device might come with a slightly lower screen resolution.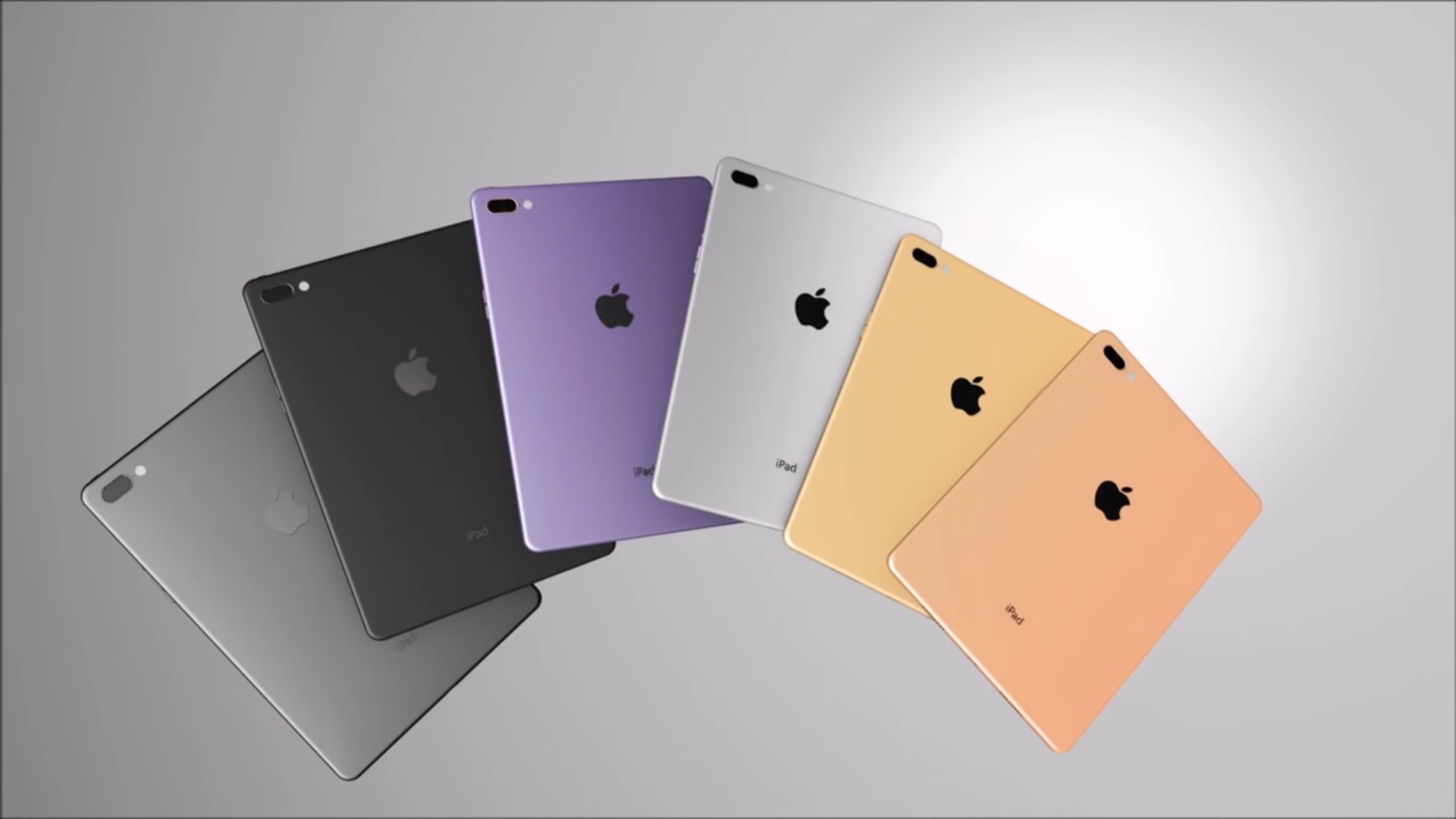 As for the connectivity, it is expected for the iPad Pro 2 to come with just one lightning port, and almost invisible side bezels probably won't be featured since users have to hold the device, and without bezels, they would unintentionally tap the screen at all times.
Rumors place a new Apple A10X processor as well as 4 GB or 6 GB of RAM inside the upcoming iPad Pro 2, along with the new Apple Pencil 2 with a magnetic dock and new sensors. Apple is expected to announce the iPad Pro 2 in the coming months since the September event will most likely focus exclusively on the iPhone 8.
Do you like the concept shown in the video? Let us know in the comment section below!