We already know that Lenovo is manufacturing the latest Moto X and Moto G 2016. Lenovo CEO, Yuanqing Yang had revealed earlier that the new Lenovo-Motorola Moto Devices will be coming this July. He also added that the new devices will be more attractive and have newer features than its predecessors.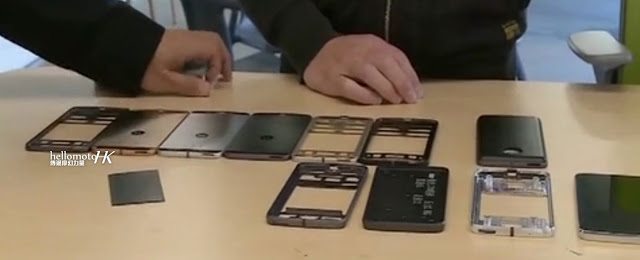 Images of the upcoming Moto X and Moto G 2016 have been leaked by hellomotohk on Facebook (check gallery below for all images). The images seem to be that of Moto X 2016. The Moto logo can be seen slightly. The device seems to have an all metallic body and the smartphone is slimmer and sleeker than it previous generation counterparts. To be candid, the device looks more similar to an iPhone rather than previous Moto devices.
The other device here with a plastic body seems to be Moto G 2016. It will supposedly come in different vibrant colours.
Lenovo has said that shells will be made available for these Moto 2016 devices. Although they have decided to retain the 'Moto' name but the Lenovo logo will also be placed at the bottom of the back-end of the Smartphone.
We don't have any source confirming the authenticity of these leaked images yet so please take this with a pinch of grain. We will keep you posted with the latest news and updates about the coming Moto devices. Do let us know what you think of these pics and post your comment in the box below.