Back in March, it was reported that Apple has acquired Workflow, a powerful automation app for the iPad and iPhone. At the time, the only thing that can be said about the subject matter is the fact that the application is quite intuitive on how it uses iOS accessibility features. Now, rumor has it that the same team who worked on the said app will be involved in the development of a new Automator app for iOS 11 and macOS 10.13.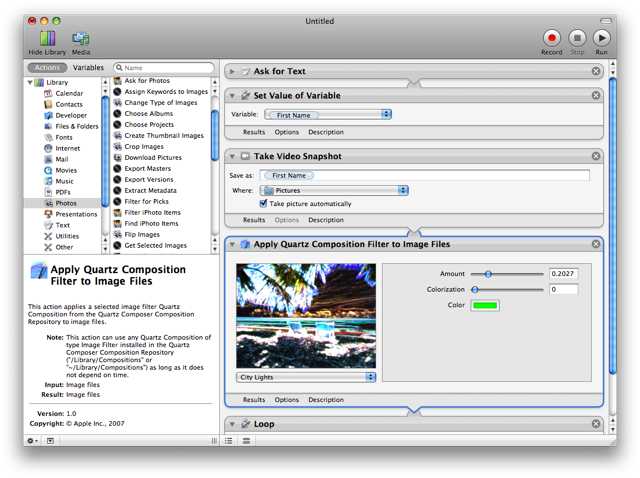 According to a Reddit user, who goes by the name cyanhat, Apple will be unveiling the new Automator app during the upcoming WWDC event this June. Furthermore, the said app will be featured in iOS 11 and macOS 10.13.
The leak also claims that the new Automator app will be based on the same Workflow app for iOS. Also, it will feature advanced Siri support as well as deeper OS and iCloud integration.
Unfortunately, the leaker did not present any proof to substantiate the claims. So, readers are urged to take this one with a grain of salt. Nevertheless, for some hardcore Mac users, this bit of news is quite important. This just means that the Automator app still lives on. Especially now that the guru of macOS automation has left the company a few months back.
For those who are unaware, Sal Saghoian, Apple's main guy for the Automator app, has left the company back in November last year. While surely a loss for the company, it seems like Apple is still serious about automation on macOS.
Apple is expected to unveil a number of new products during this year's WWDC event. Chief of which is the iOS 11 and quite possibly a major update for macOS. It is still uncertain if the company will be introducing new hardware in the said event. However, there are rumors that it might launch a Siri speaker as a direct competition for the Amazon Echo.
Check Also: How to Create macOS Sierra USB Install Drive