After a long and tempting wait, Google has finally shown some concern for its flagship tablet – the Pixel C. While we were beginning to think that despite being a Pixel, the one-year-old tablet will now sit deprived of all the good things, Google proved us wrong.
The search giant has released the latest beta version of Android 7.1.2, pushing some big changes into the software on the Pixel C. It brings the Pixel launcher, new navigation buttons, and a much-improved multitasking interface.
What you'll be getting with Android 7.1.2 Beta 2 on Pixel C:-
Pixel Launcher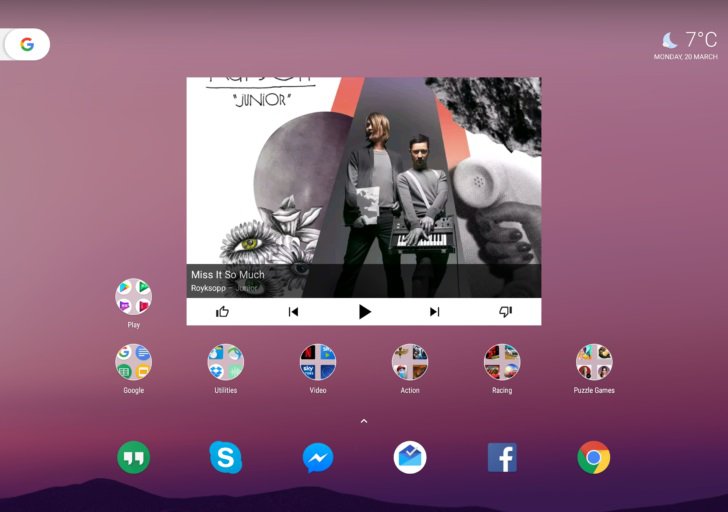 Soon after updating the device, it will prompt you to select the Pixel launcher, the roughly scaled version of the launcher we've been using on the Pixel phones. The interface of the launcher works just like on the phones and features the swipe-up style app drawer and the weather/date widget on the top of the screen. App icons in the launcher match the circular folder style and also include long-press options if supported by the developer of that particular app. Pixel launcher will need to be updated via Google Play Store.
Improved Navigation Buttons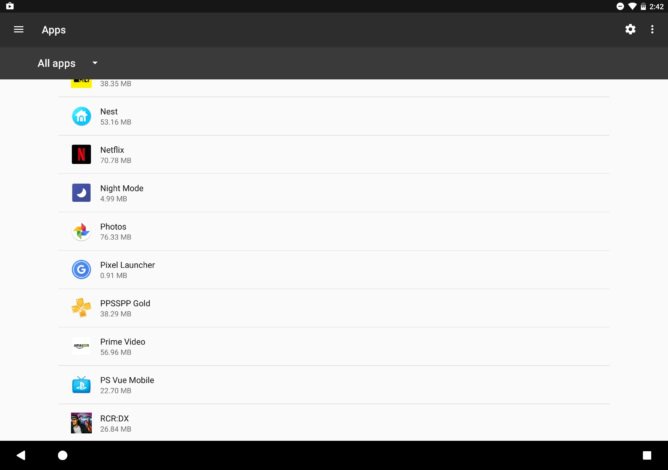 Along with the launcher, navigation buttons on the Pixel C have also been redesigned. The buttons look very similar to what we've seen on the Pixel phones and boast a bunch of color tweaks, specifically a customized all-white version. While the settings menu also features the blue color from Pixels, the home button remains nothing more than a solid circle. There's still no Google Assistant support for Pixel C, which means you cannot trigger your advanced personal assistant using the home button.
New Multitasking Interface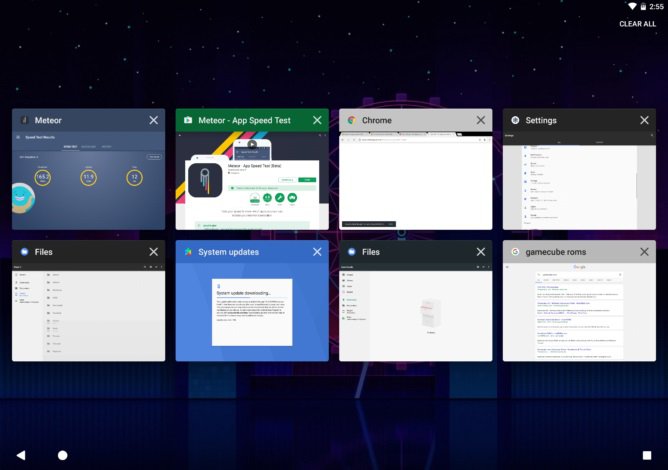 Finally, there's a very different looking multitasking interface which makes multi-window management a tad more natural and better looking. Rather being a slightly different version of what you've seen on Pixel phones, Pixel C brings a different multitasking setup altogether. Instead of showing a list of overlapping apps, the new update puts all the extra screen real estate into good use and previews recent apps in a grid format. You can either jump into an app by tapping it or drag it to the left or right edge of the screen for switching into multi-window setting. Some fancy new animations also come into play when using the quick-switch feature.
This upgrade clearly brings Pixel C in line with Pixel phones and creates a more a more consistent user experience across Pixel devices. However, it still remains to be seen whether Google build upon this upgrade or just leaves to rot again for a year. Stay tuned for further updates!