When it comes to streaming, Netflix, Amazon, HBO NOW and Hulu have succeeded in capturing most of the market share so far. However, Netflix originals may soon become the dominant player. Netflix began in 1998 as a DVD-by-mail delivery system and since 2007, it has ventured into online streaming of movies and television shows. Soon, Netflix began producing its own shows. With shows like House of Cards, Orange is the New Black, Stranger Things, Fuller House and many more, Netflix originals have managed to garner a large fan following.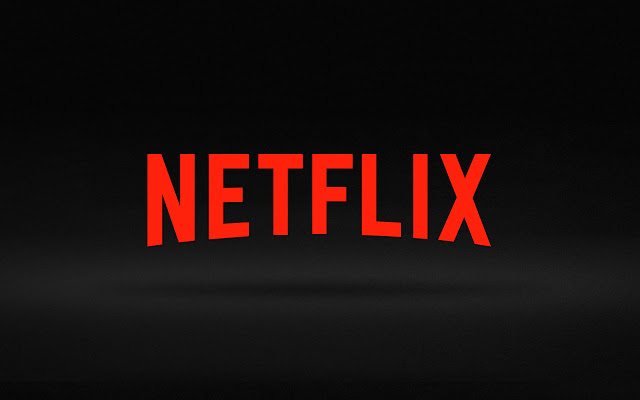 Netflix steadily winning streaming battle
According to reports, demand for Netflix originals is 8-9 times higher than the demand for Amazon Video and Hulu. The numbers compiled by Parrot Analytics, a research company, shows Netflix crushing Amazon and Hulu in streaming battle. Given that Netflix doesn't usually share any data regarding the number of viewers or the detailed numbers about show viewership, Parrot Analytics relied on factors like file-sharing and social media chatter to measure demand.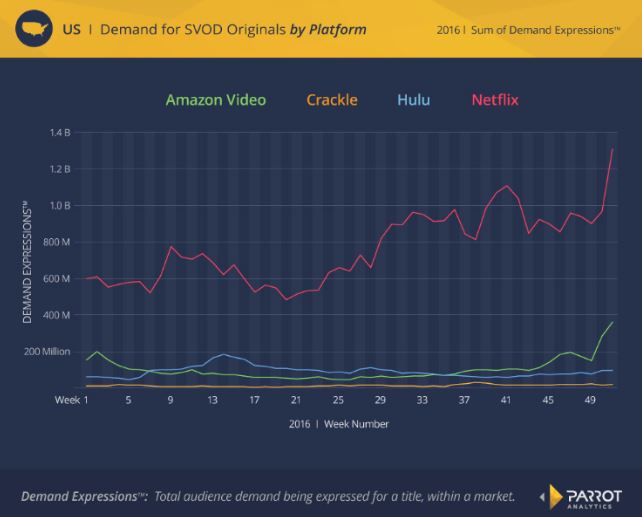 One of the primary reasons Netflix is seeing an increased demand as compared to Amazon and Hulu is because it is focusing on producing originals to stand out among other streaming services. A correlation factor of 0.51 has been observed between Netflix originals and Netflix stock, suggesting that the focus on niche, exclusive originals seems to be working for Netflix.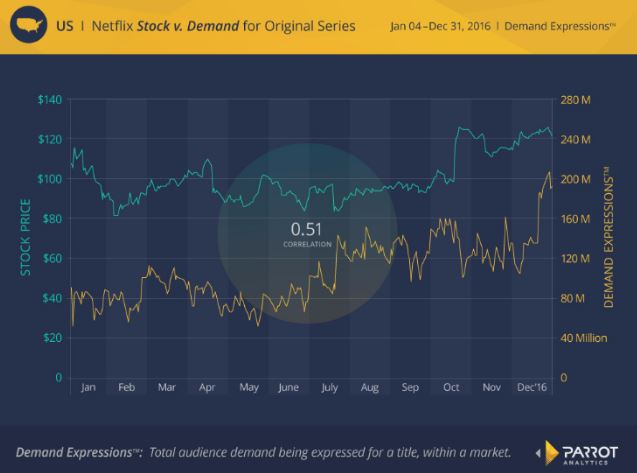 For reasons unknown, the study has excluded HBO NOW. With unlimited access to every episode of every season of the best of HBO series, hit movies and groundbreaking documentaries, HBO NOW is gaining popularity. It remains to be seen how Netflix Originals will fare against HBO NOW.