All the Nintendo NES Classic Mini fans are in for a massive treat today. The NES Classic Mini stock is going to be available at Best Buy today on 24th April 2017. Best Buy had the stock already from past 2 or 3 days but they held it up until today for some undisclosed reasons. According to CAS, on Best Buy, there will be much more available from today along with the Nintendo Classic Mini.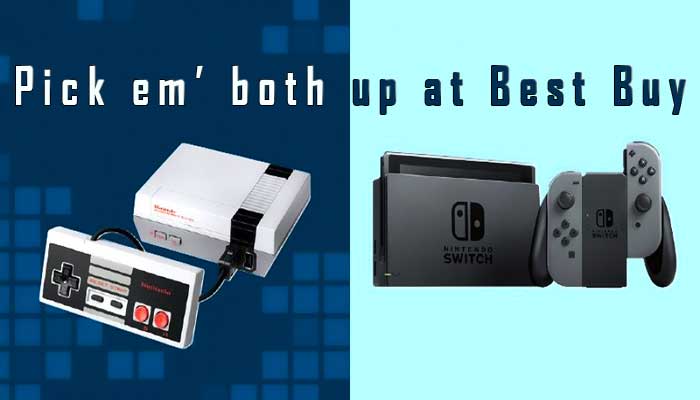 We learned earlier that Nintendo is ending the production of NES Classic Mini in North America. So, based on what we have from the tech giant, April 2017 will be the last month to receive any shipments for the console. After the month of April 2017, no more units of NES Classic Mini will be in production. No more shipments for NES Classic Mini will take place either.
In addition, the Classic Controllers production will also be halted. So, the Nintendo NES Classic Mini and the Classic Controllers will no longer be available after April 2017. This may be your last chance to get the console and the Classic Controllers especially in North America, so don't lose this opportunity.
The NES Classic Mini will be available from Monday, April 24th at Best Buy.
For all those who are looking to grab a Nintendo Switch unit can visit Best buy on April 28, 2017. Best Buy have some stock lined up for April 28 sales.
Furthermore, Mario Kart 8 Deluxe is also releasing on April 28. Some reports suggest that the Mario Kart 8 will also be available at Best Buy along with Nintendo Switch.
Loads of other games and gadgets will also be available to purchase at Best Buy starting today.