Another big and exciting inclusion to the Need for Speed series of games, the Need for Speed Payback 2017 has just been revealed along with its official release date on Xbox One, PC, and PS4.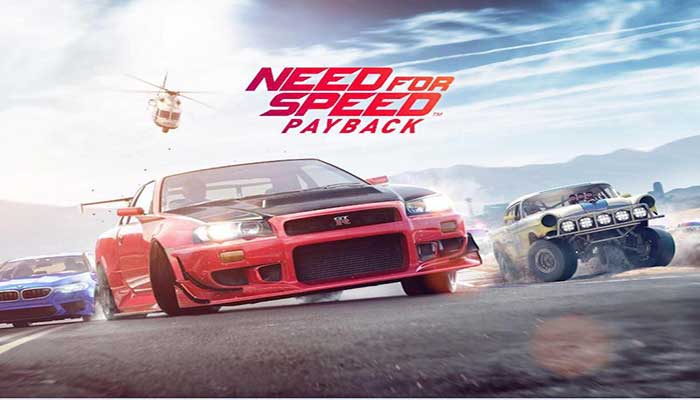 According to the release info, the Need for Speed Payback is going to be released on November 10, 2017, and it will be available on all major platforms such as PC, Xbox One, and PS4. The information about the game suggests that Need for Speed Payback will include a series of heist missions, amazingly fast-paced car battles, and blasting Cop Pursuits.
The game will land with extensive customization options. This will allow the fans to custom build their own special ride and defeat the opponents. Marcus Nilsson the Executive Producer of the game says that Need for Speed has returned this year and it will challenge your skills and will eventually change the way you look at racing games.
Nilsson further says that;
"We're still delivering everything our fans love about the franchise – the deepest customization, an impressive roster of cars, intense races and open world pursuits – but with Need for Speed Payback, we're bringing together all those elements in an all new blockbuster driving experience.

From the story to the different characters you can drive as, to the varied missions, to the edge-of-your-seat moments, this is our vision for what action driving entertainment means today."
Check out some of the coolest Need for Speed Payback screenshots below.
Need For Speed Payback Screenshots -By EA
According to what has been revealed about the game, it'll take place in an Open-World in the city of FortuneValley. Players will be able to control three different characters in order to further build the story. The ultimate purpose of the game is to get revenge from the Criminal Cartel.
As EA suggests, the fans will have to play the game, defeat the enemies, and seize back the control of the city. In addition, the game includes several in-game events such as Tyler, The Racer, MAC, the Showman, and Jess.
Furthermore, the game will Extensive Customization options to let the players enjoy the game even more by modifying their vehicles. Players will also be able to earn more and more in-game credits by performing well in the races. EA has recently confirmed that all the Pre-order fans will receive the Need for Speed Payback Platinum Car Pack.
The Need for Speed Payback Platinum Car pack has the following vehicles;
Nissan 350Z 2008
Chevrolet Camaro SS 1967
Dodge Charger R/T 1969
Ford F-150 Raptor 2016
Volkswagen Golf GTI Clubsport 2016