As you know, the forthcoming PlayStation Experience 2016, or more commonly the PSX 2016, will be held in the city of Anaheim, California on December 3 and 4. Barely three weeks till the event, and we already have a list of 60 developers and publishers confirmed for the event sponsored by Sony Corp. And as one would expect, the participant in this year's rendition of the high-profile event include some of the biggest names in the gaming industry.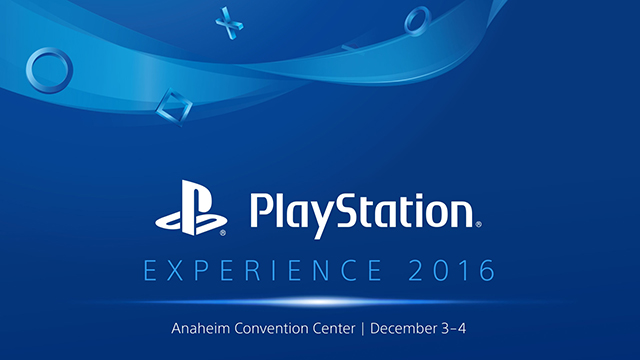 Here's the list containing the names of all the till-now confirmed participants for PSC 2016 (in alphabetical order): 
Activision
Adult Swim Games
Alien Trap
Alonso Martin Company
Arcade Distillery
Bandai Namco
Berzerk Studio
Bit Kid, Inc.
Blue Mammoth Games
Capcom
CCP Games
City Interactive
Cleaversoft
Curve Digital
Cyan, Inc.
David OReilly
Defiant Development
Desert Owl Games
Devolver Digital
Double Fine
Electronic Arts
Exploding Tuba, LLC
FDG Entertainment
Finji
Guerrilla Games
GungHo
Happy Badger Studio
High Horse Entertainment
Hollow Ponds
Impulse Gear
Joy City
KO_OP
Limited Run Games
Matt Makes Games
Messhof
Metalhead Software
MidBoss
Milkbag Games
Mografi
Naughty Dog
NextGen Pants, Inc.
Paranoid Productions
Playism
Pocketwatch Games
Polyphony Digital
Retro Dreamer
Reverb Triple XP
Robot Entertainment
Schell Games
SIE Japan Studios
SIE San Diego Studios
Ska Studios
SNK Corporation
Spaces of Play
Sumo Digital
Supergiant Games
Team 17 Digital Ltd
Thunder Lotus Games
Tribute Games Inc
Ubisoft
Vblank Entertainment Inc.
Warner Bros. Interactive Entertainment
We the Force
Wonderstruck Games
Ysbryd Games
YummyYummyTummy Inc
Zeboyd Games, LLC
Note that, this is not the final list as Sid Shuman, social media director at SIEA, has confirmed that there will be more additions to the near-final lineup. As always, the participants will be presenting demos from the stable releases of their new titles playable on the PlayStation 4, as well as the PlayStation VR.