The most anticipated NCIS Los Angeles Season 9 has released the premiere date. The new season is expected to introduce new developments for Kensi Blye (Daniela Ruah) and Marty Deeks (Eric Christian Olsen).
CBS has dropped the premiere dates for its returning shows. As per the schedule, NCIS Los Angeles Season 9 will premiere on Sunday Oct.1, 2017 at 9:30 PM. Compared to the Season 8 premiere date, this time, the police-procedural series appears to have been scheduled for a late premiere.
After the loss of character Owen Granger (Miguel Ferrer) fans are excited to watch how the story will take a new twist. After the Season 8 finale, it appears that life of Sam Hanna (LL Cool J) after the death of his wife will change completely. His best friend Callen G. has been always with him in such tough times. But with Callen getting romantically involved with Anna, will he be able to manage his friendship with Sam?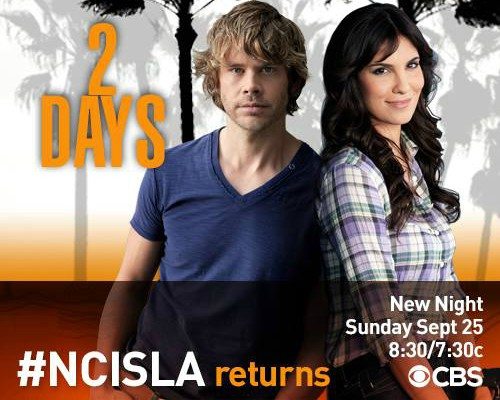 Kensi Deeks Wedding Anytime Soon?
Apart from Sam, Callen's relation, fans are super excited for Kensi and Deeks after the Season 8 finale. Many of them are speculating that their wedding is on the cards in NCIS Los Angeles Season 9. It is seen that Kensi goes down on her knees and proposes to Deeks to marry her. That was perhaps the most awaited moment, to see a proper final proposal!
It was revealed by the actor that an engagement is coming in Season 8 of NCIS Los Angeles. According to Dual Pixels during the San Diego Comic-Con, the actor said, "…and I can say confidently that the best thing that happened to these two characters is that they had to figure out a way to do a storyline to shoot around that because there is a proposal."
The website further added that Eric and Daniela did confirm that their characters will be engaged this season. It also revealed that fans will just have to watch and see if we will be getting a 'Densi' wedding anytime soon!