NCIS Los Angeles Season 8 Episode 24 is set to air on May 14 on CBS network. As the finale date draws closer, fans are wondering whether the pending final proposal between Kensi and Deeks will be delayed again.
Throughout the Season 8, the pair has undergone three indirect proposals. But, so far, there is no update whether there will be a proper wedding proposal taking place between the pair. Moreover, the finale synopsis does not reveal anything about them. It only talks about Sam going rogue after the death of his wife Michelle in Episode 23.
The recently dropped extended promo of NCIS Los Angeles Season 8 finale shows that Sam is getting agitated with every teammate. He is even seen hitting at Callen and Nell tries to stop him. In one scene of the promo, Kensi is seated in Deeks car and they seem to be tense as Sam gets furious in nature. This further teases the possibility of a delayed wedding proposal between Kensi (Daniela Ruah) and Marty Deeks (Eric Christian Olsen).
Speculations are rife that the wedding proposal and perhaps a real marriage can be seen in future Season 9 of the series. This possibility cannot be ignored as a lot of tension is going on in the current series surrounding Sam and death of his wife.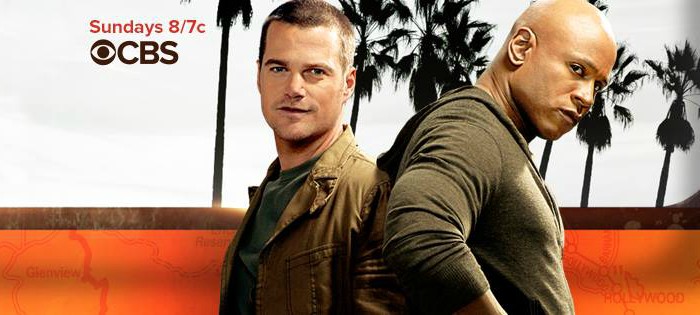 Eric Olsen Talks About Pending Wedding Proposal
At the Paley Fest in Los Angeles Olsen revealed about the perfect wedding proposal. He reveals, "Kensi's very demanding, so Deeks has got to up his game" further expressing his expectation about how the proposal should be, he says, "When it actually happens, it's gonna have to be good," reported TV Guide.
NCIS Los Angeles Season 8 Episode 24 Details
This is the final episode of Season 8 of NCIS LA. Fans can watch this episode titled Unleashed on CBS network at 8:00-9:00 PM, ET/PT on May 14.  Talking about the finale LL Cool J says, "It's a little more dramatic than you probably expect," reported CBS News.