NBA LIVE Mobile is really gaining a lot of popularity lately in the Sports category of Android games in the Google Play Store. The game has received a 4.5-star rating and sees thousands of downloads every day. The game is popular especially among the NBA fans who just can't get enough of their favourite teams and want to be a part of the action.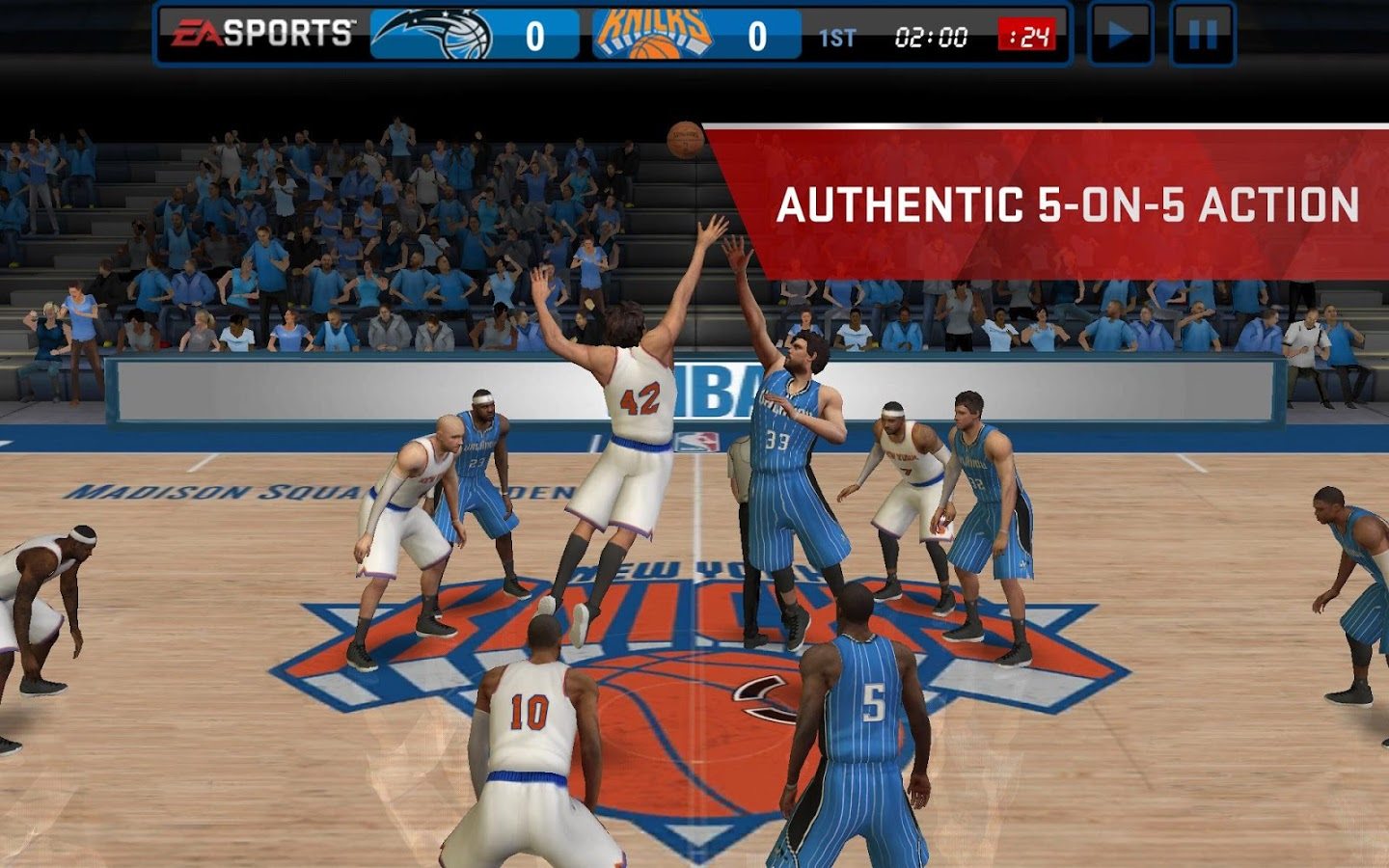 In case you don't know, the NBA LIVE Mobile APK for Android has received a new update a couple of days ago. The game now stands at version 1.0.8 and brings some behind-the-scenes and off-the-court fixes, as stated by the developer. Of course, the update brings no new features or major changes, but it gets smoother and faster.
NBA LIVE Mobile 1.0.8 APK runs on all smartphones and tablets running Android 3.2 or later. In case you are a beginner and don't know how to download and play NBA LIVE Mobile on Android, just go through the quick tutorial below.
How to Download and Play NBA LIVE Mobile APK v1.0.8
You need to build your personal team's roster by starting with low-rated players first and upgrading the team through rewards, card pack purchases, and Auction house acquisitions as you go on progressing.
You get nice on-screen game controls, including a virtual stick that lets you move the players around the court. Then there are three action buttons that let you offend and defend. The controls cannot be changed, but the positions of the virtual stick and other buttons can be swapped from left to right and vice-versa.
The different modes in the game include Season, Playoffs, and Finals. All you need to do is keep playing and upgrading your team as you pass each of the modes until you are finally to the Finals. After you win the championship, you start over with much better competition.
If you love NBA and want to play it on your Android phone or tablet, you can download NBA LIVE Mobile APK v1.0.8 from the source link below.