For all those NBA fans out there, there can be no replacement for the NBA LIVE Mobile game for Android devices. The NBA LIVE Mobile APK has seen millions of downloads already, and the fast-paced basketball game has kept players hooked to their phones all around the world. The game offers realistic 3D gameplay that is a real boon for a basketball fan, especially those who are crazy about NBA.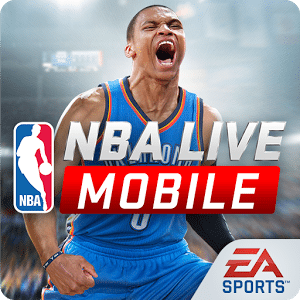 NBA LIVE Mobile game offers new challenges every day that you need to play and win to get amazing rewards. You can buy a NBA franchise that you like and assemble your team as the GM. You can them buy your favourite NBA players and play with them in the daily matches. As you keep progressing in the game, you unlock special skills and abilities for the players that will further help you break records.
If you play the game regularly, you should know that the NBA LIVE Mobile APK has been updated recently. The latest NBA LIVE Mobile 1.0.6 APK download file comes with version number 1.0.6 and weighs 64.14 MB. You can download and install the game on all devices running on Android 3.2 or above.
This new update does not bring any major changes or features to the game. It only carries some speed improvements and bug fixes that will make the game faster and smoother. You can download NBA LIVE Mobile 1.0.6 APK from APK4Fun.com