Electronic Arts has had its fair share of success in the Android gaming segment, thanks to its racing games. However, sports games have made their space too in the Google Play Store, and one of the most trending sports games from EA currently is NBA LIVE Mobile. The game has got an exciting concept and some elements have been portrayed better in the Android game than on consoles.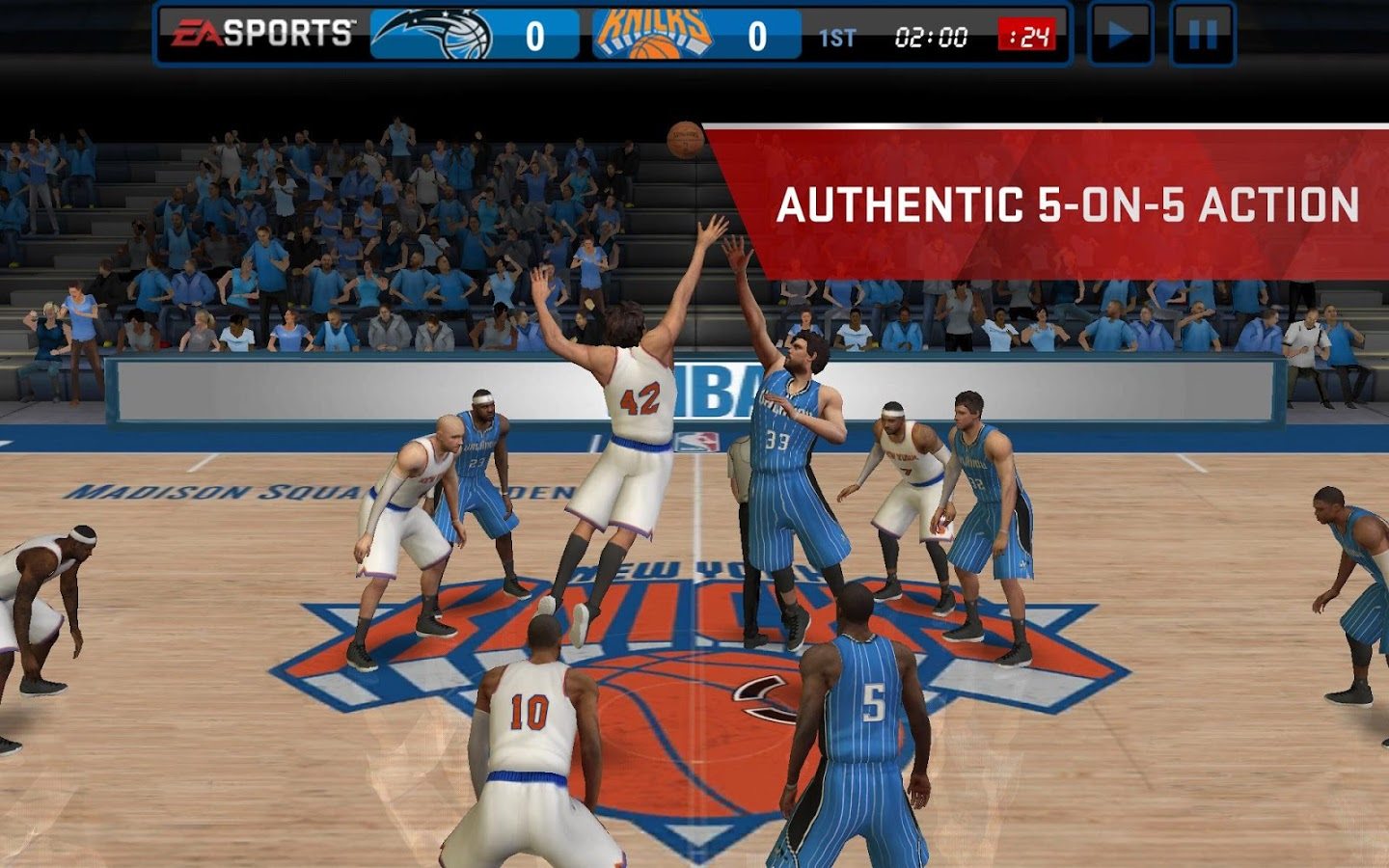 NBA LIVE Mobile: What it is and How to Play
The basic aim of the game is to build the roster of your personal team; you won't be playing with real NBA team rosters. You will start with a basic roster consisting of low-rated players, and you will be required to upgrade your team through Auction house acquisitions, card pack purchases, rewards, etc.
The gameplay screen controls include a virtual stick to move the players around and three buttons that offer defense and offense functions. You cannot change the controls, but you can reverse the positions of the virtual stick and three buttons to right or left. There are three modes of play- Season, Playoffs, and Finals. You need to build your way from one to the other until you reach the finals. Once you win the championship, you will receive rewards and the season will start over all again with better competition.
NBA LIVE Mobile also gets Live Events that are like brief or mini games with objectives to achieve. Completing these events gives you coins or rewards like trophies, cards, collectibles, etc. Such events are added daily. Apart from that, there are Head-to-Head games that are turn-based, and you get to play against the AI controlled players of the other teams.
You can buy players and card packs using the coins that you earn in the game. You can also sell items to get more coins. You can use real money to buy card packs.
NBA LIVE Mobile: Final Thoughts
The NBA LIVE Mobile game for Android devices has got excellent graphics, and the courts look amazing. You obviously won't get closeups of the faces of the players, but they are still recognizable. One problem for some players might be that the game is actually too easy.
But then again, having to build your own team and playing towards the championship is always exciting. If you love basketball and NBA, then there's no reason why you should not download NBA LIVE Mobile APK.
NBA LIVE Mobile APK Download (Latest Version)
The latest NBA LIVE Mobile APK download version is 1.0.6, and it offers a very smooth and realistic 3D gameplay. The game is free to download and install on Android. You can download NBA LIVE Mobile 1.0.6 APK here.