We just discovered a neat NBA 2k17 Secret Shooting Trick and we just can't wait to share it with you. Previously, we explained how aligning the white arrow with the circular line while hitting the release button when the bottom bar is full, gives you a double release. Well, it turns out there's another thing most people didn't even notice while playing the game and it gives you a confirm 3-point basket. Don't worry, we have you covered here and we'll explain to you how this NBA 2k17 Secret Shooting Trick works.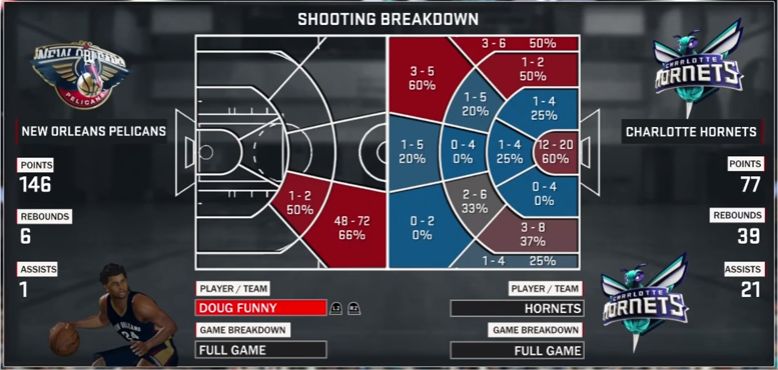 NBA 2k17 Secret Shooting Trick – Here's how it works
If you notice the circular bar at the bottom of your player, you will notice something else too. There is a thin circle around it which changes color based on where you are on the court. So, if you're not at your hot spot (from where you get a confirmed basket), it will be red. However, when you're at your hot spot, it will turn blue.
So, how do you know where the hotspot is? Well, it depends on where you usually take a shot from when playing a match. So, for example, you take 60% shots from right in front of the basket. So, after playing many matches like this, go back to training mode and you will notice that the front of the court will now be your hot spot. In a similar manner, you can shake things up and change your hot spot by playing several games and making releases from preferred spots
A release from a hot spot is a confirmed basket. So, if you like to shoot from the left and right, you will notice those spots turn into hot spots after a while. And basically, that's our NBA 2k17 Secret Shooting Trick. Let us know in the comments what you think of it. Stay tuned to MobiPicker for more guides on NBA 2k17.