In our NBA 2k17 Grand Badge Tutorial, we'll go over the easiest method of getting all the Grand Badges in NBA 2k17. Before this, many people didn't know how to exactly get this badge. Some though that you needed all the other badges in the Hall of Fame before you can try getting these badges. Then there were some who though you had to get all gold badges. Well, none of that is true. In fact you don't even need all other badges to get this because the requirements for this are different.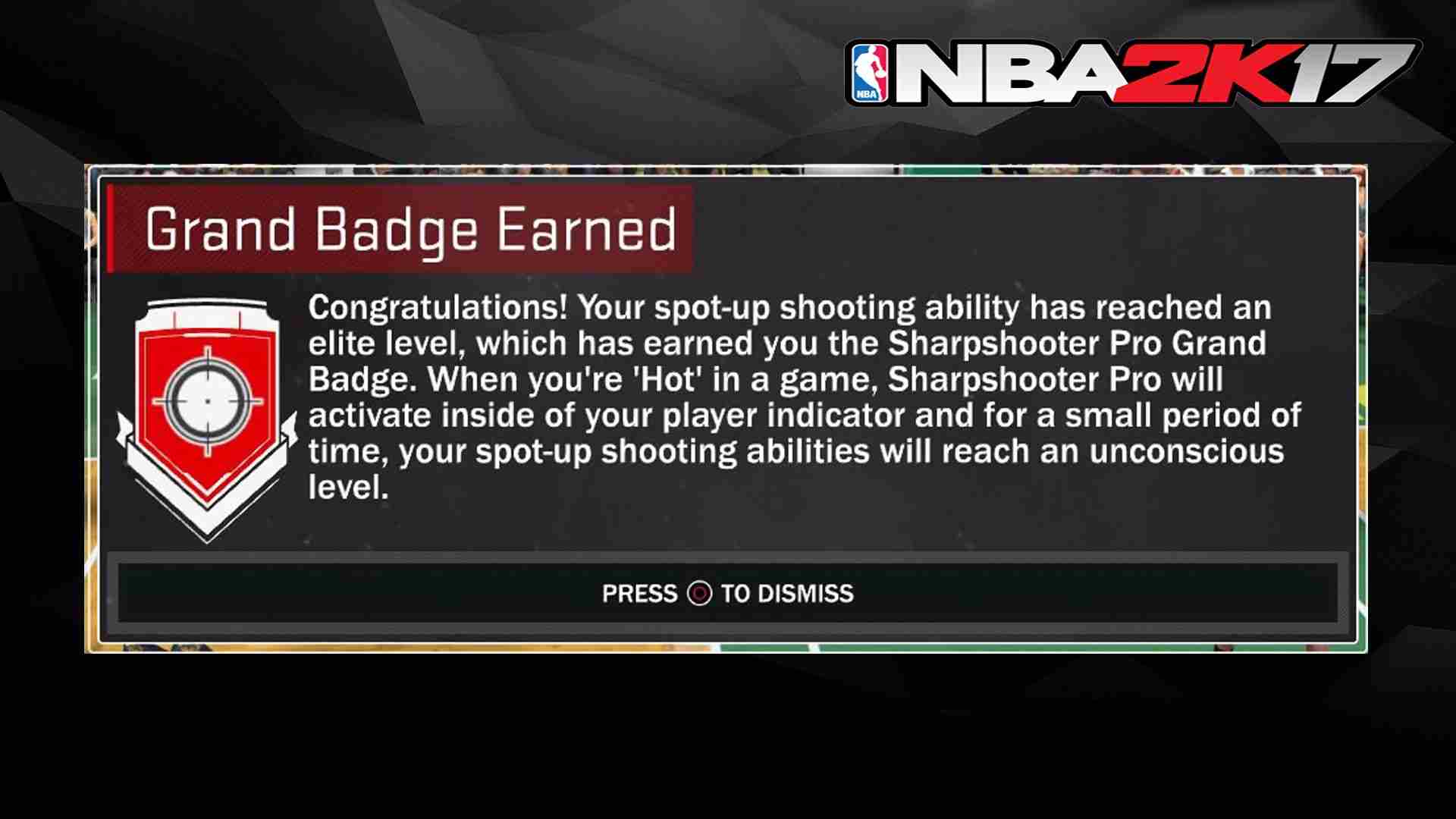 NBA 2k17 Grand Badge Tutorial for any art type
The attribute requirement for Grand Badges only require you to fill up your first 80 upgrades to an 86 overall. Then dominate games to earn the badge. So, what's the easiest way? Well, turn the game speed slider all the way to 100 and start grinding.
If you expected some shortcut or glitch in this NBA 2k17 Grand Badge Tutorial, then we're sorry to disappoint you. It's not that bad of a grind anyways. We're pretty sure a lot of you must have leveled their upgrades to nearly 86 or even more. All you have to do is work on them a little more. With the game speed set to 100, you'll at least be doing it really fast. If you're not used to such a game speed then just practice it.
We have recommended turning up the game speed before in other tutorials and guides for NBA 2k17. The reason is that certain grinds in the game are unavoidable. So, you better turn up that slider all the way to the top and then start grinding to get the Grand Badge. Let us know what you think of our NBA 2k17 Grand Badge Tutorial. Stay tuned to MobiPicker for more tutorials and guides on NBA 2k17 as well as news and updates. The game recently got a new patch. You can check out details of the patch.