The new NBA 2k17 dynamic commentary trailer looks dope and I mean it. NBA 2k17 will release on September 16th if (for those who pre-order it) and September 20 is the official street release date. The game will arrive on all major platforms including the PC. The game is set to change the landscape of sports simulation with breathtaking visuals and well acted out RPG mode called MyCareer. Veteran Hollywood actors will be making their debut in the game.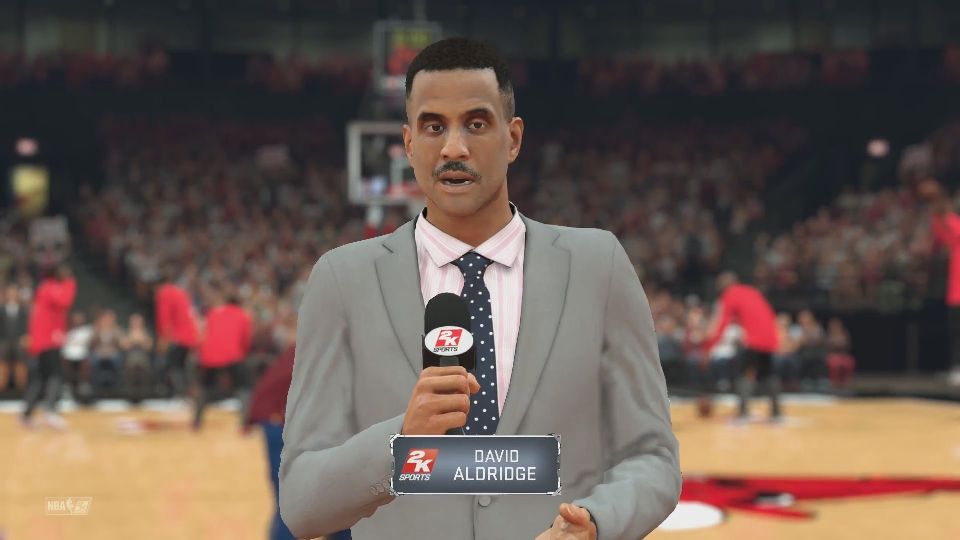 NBA 2k17 Dynamic Commentary Trailer shows some amazing broadcasting legends
There are a total of 11 national broadcasters and over 400 hours of new commentary. The installment will feature a dynamic booth, which is a first in the series. "They've been great about working with me and trying to make sure there's the cadence that is necessary to make it sound like a real sports game." Kevin Harlan says in the trailer "The brilliance of the people that were able to put the game together and make it work and sound like a real broadcast. It's amazing to me."
"It's a different dynamic," NBA All-Star Steve Smith says in the trailer "Getting the chance to broadcast and play. I'm mixing both of them and getting a chance to be a voice of the game. So I'm excited."
The trailer shows Kevin Harlan and Steve Smith doing a broadcast together with the game running in the background. The commentary changes dynamically. So, you have both broadcasters calmly discussing their opinions of different players then, when a player on one team does a slam dunk, they react accordingly and make statements to reflect the current situation of the game. And it's all dynamic and never feels too abrupt or scripted.
The trailer shows commentary smoothly transition from talking about the player to complementing the player who holds the ball.
"I think the way that 2k goes around making this game, the type of consideration that they have, they get it right," Brent Barry gives his opinion in the trailer.
NBA 2k17 will release in a few days. You can pre-order the game to get early access (which is 4 days before the official release). Place your pre-order through the official 2k Facebook page. We'll keep you updated with more NBA 2k17 Dynamic Commentary Trailer news and updates. Stay tuned to MobiPicker.
https://www.youtube.com/watch?v=TXampyF9dbE