Naruto Shippuden fans will definitely feel sad after they get to know that their favorite series is about to conclude. That's right, the latest issue of Shuiseha's Weekly Shonen Jump magazine announced that Naruto Shippuden episode 500 is going to be the last one of its series. Before this, it was believed that episode 498 is going to be the last one, but it seems that the creator is thinking to give fans a little treat by showing some more stuff.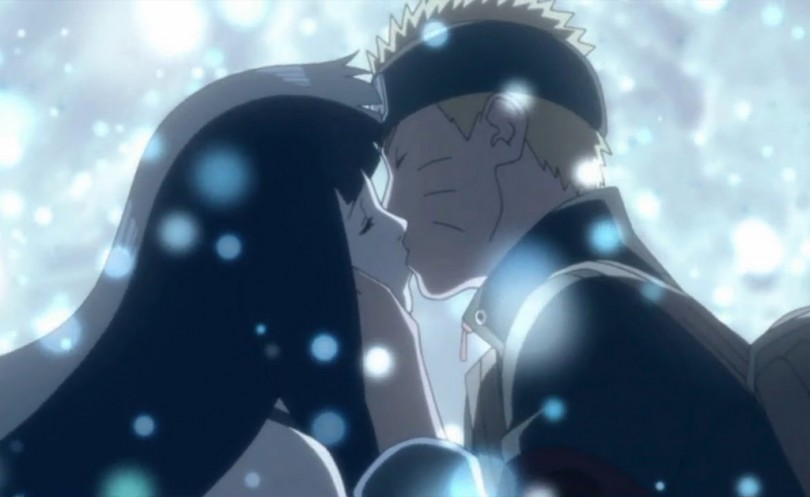 It is said that episode 497 will focus on the ongoing wedding preparations of Naruto and Hinata, while episode 498 will feature the actual wedding of the couple. Both episodes are going to be based on the light novel "Konoha Gaiden: The Perfect Day for a Wedding." On the other hand, episode 499 and 500 will focus on the life of Naruto and Hinata after their marriage.
Naruto Shippuden Episode 500 To Feature Naruto And Hinata's Life After Marriage 
In Naruto Shippuden episode 499 and 500, fans might get to see Naruto and Hinata's family life, such as the birth of their son and daughter, Boruto and Himawari. Also, the episodes might also feature the current state of Naruto before he claims that title of Hokage. Fans of the series know that Naruto was close to his children when they were really young. He was really close to his son Boruto, and he spent most of his time with him during which he thought him various ninja techniques. This part of the story was featured in the Boruto movie.
One thing fans should keep in mind is that they shouldn't feel too down about their favorite series ending as a brand new series, Boruto: Naruto Next Generations is going to begin in April, and it will focus on Boruto. So fans will get to see a whole new story filled with thrilling moments.
Excited for Boruto: Naruto Next Generation? Let us know in the comments below.