"The Mummy" will be the first movie of Tom Cruise that deals with supernatural powers and creatures. And that is why; a lot of hype has already been created regarding the flick. Interestingly, even though the film is the reboot of the original movie by the same name, some twists in the tale are very much expected.
Check out details about the release date, story and the character of Cruise as revealed by the footage.
'The Mummy' To Introduce More Than Two Monsters
According to Movie Pilot, the latest "Mission: Impossible" star's flick from Universal will be introducing two or even more monsters that will later on become a part of the proposed # Dark Universe story cycle. Regarding the characters of "The Mummy" it will include Ahmanet (Sofia Boutella) as well as Henry Jekyll (Russell Crowe) who will become monsters in the flick.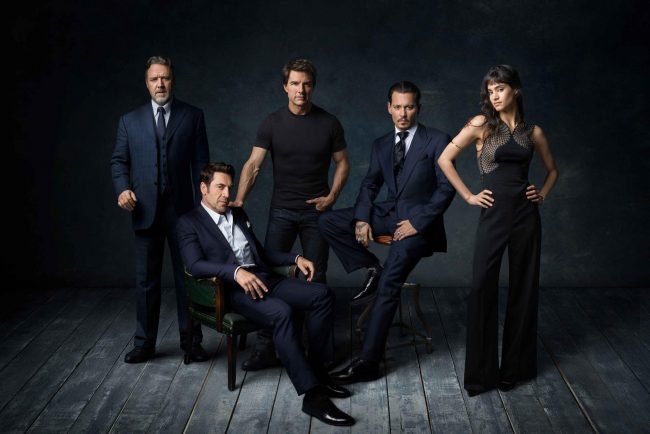 However, the source predicts that one more monster may be introduced to increase the tension and thrill and make the overall plot unpredictable. A recently released TV spot showed footage of few seconds that indicated that the character of Nick Morton played by Tom Cruise will transform into a supernatural creature.
The footage showed Nick throwing the monstrous Ahmanet against a wall displaying his supernatural abilities. According to the storyline, Tom Cruise aka Nick is infected by the curse of Ahmanet and hence a connection has been established between these two. The footage shows that Nick is slowly transforming into Ahmanet-like monster himself in this particular reboot of "The Mummy."
Universal's Dark Universe To Release Dracula, Phantom & Hunchback Reboots
Universal has already set its planning for the Dark Universe franchise. The production house will be releasing a reboot of Dracula, Phantom and Hunchback movies after the release of "The Mummy."
The creative force of Dark Universe, Alex Kurtzman also hinted that they are planning spin-offs and side stories for the franchise that will bring the non-Universal monsters into the fold of Universal Monsters, reports Bloody Disgusting.
"The Mummy" will release on June 9, 2017, globally.
Also Read: 10 Best Sites to Watch Free TV Shows Online