VR backpacks are now a thing, and with MSI unveiling its VR One gaming back, portable gaming is definitely a possibility. MSI claims that its VR One is the thinnest and lightest VR backpack around, weighing in at 7.9lbs (3.58kg). The company's VR One is designed for use with the HTC Vive, and includes all the relevant connections and power sockets for the Vive's many cables and boxes. It's also been claimed that the backpack will be compatible with the Oculus Rift.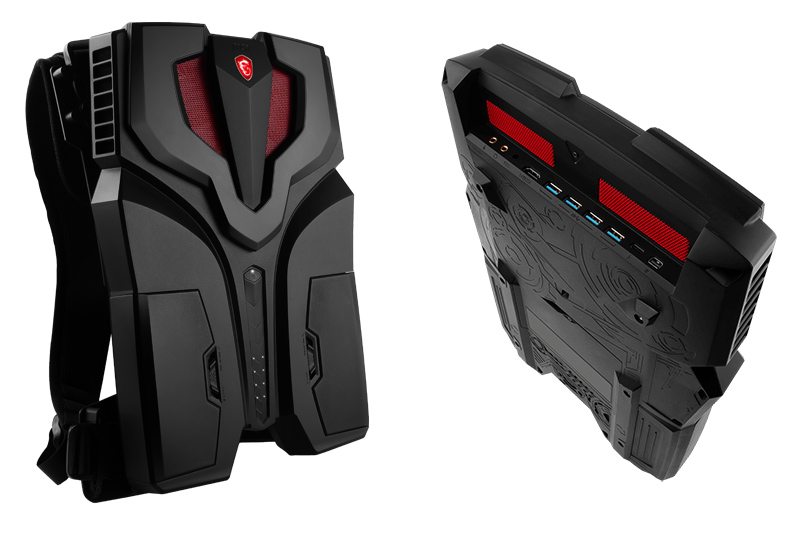 MSI has also said that it's VR One features an overclocked Intel Core i7 CPU, but has made no mention which chip is going to be present inside. Since the mainstream market has found the i7-6700K very popular for its price, we are under the assumption that this is the processor that is going to be present inside the gaming machine. There is also an NVIDIA GTX 1070 graphics card, which is more than enough horsepower to deal with pretty much any VR game you throw at it.
MSI didn't manage to reveal the other specifications, so we don't know how much RAM or storage is going to be present. MSI probably used solid state drives instead of traditional hard drives because the latter do not hold up well to movements because of the moving disks inside it. The I/O panel comprises of the following: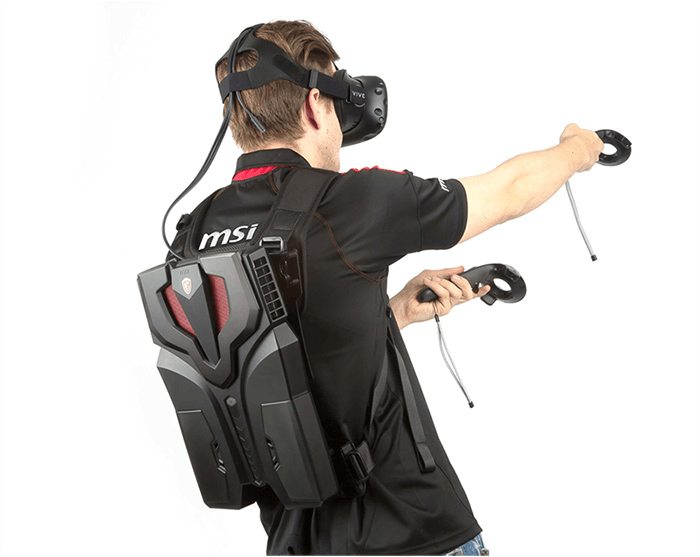 Headphone and mic jacks
HDMI output
Mini DisplayPort output
USB Type-C/Thunderbolt 3
Four USB 3.0 ports
Keeping the whole VR One cool is a daunting task, but MSI has crammed in a custom cooling system which features two 9cm fans and nine heat pipes, along with a whole bunch of vents. MSI also claims the VR One runs at a relatively quiet 41dBA at full speed. As for battery life, the company claims that even while running at full specs, the VR One will last around 1.5 hours, since there are two battery packs snapped onto the left and right of the unit. The added advantage here is that these batteries can be swapped so that your gameplay session does not get interrupted.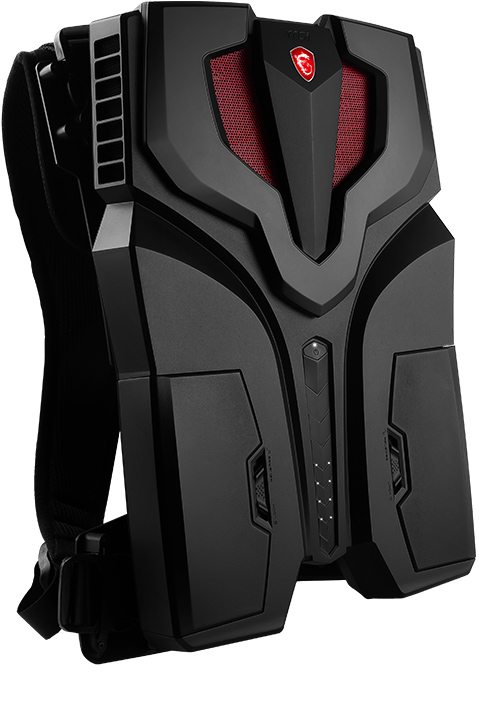 The pricing details of the MSI VR One gaming backpack have not been detailed, but PC hardware dedicated to playing VR content does not come cheap at all, as we've seen on previous occasions.