Till now Motorola was jammed with 1080p smartphones however this year as per the rumors it will come with two phones with Quad-HD display. These phones are expected to house Qualcomm's top chips. Verizon in the US is said to be testing these smartphones currently.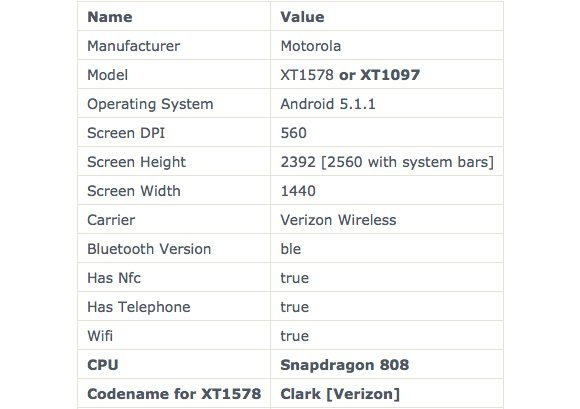 Codenamed as Clark, Moto XT1578 will come with 5.25" QHD panel (1440×2560 pixels) with a pixel density of 560ppi. It is reported to be powered by Qualcomm's Snapdragon 808 chipset with a hexa-core CPU. Running on Android 5.1.1 Lollipop it supports Near Field Communications (NFC).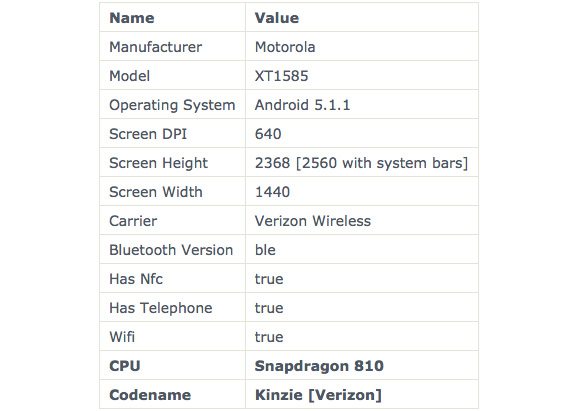 The Other device Moto XT1585, codenamed as Kinzie will come with 4.6" QHD screen with a much higher pixel density of 640ppi. It will also be running on Android 5.1.1 Lollipop and will be powered by Qualcomm Snapdragon 810 chipset.
Currently there are no details about their launch but based on the testing data they will be most likely adorning the 2015 DROID series.