If you are in India, the Indian e-commerce website – Flipkart has got something better to offer its customers. The Indian retailer has tweeted for a Motorola smartphone, but unfortunately without any name. The tweet refers to "Moto beast coming your way", naturally the word can be used for any of the Motorola smartphone, but thankfully the banner clearly directs to one and only Motorola Moto Maxx. The tweeted banner reads "ACCELERATED PERFORMANCE.   BALLISTIC NYLON FAIRING.   REVVING IN SOON."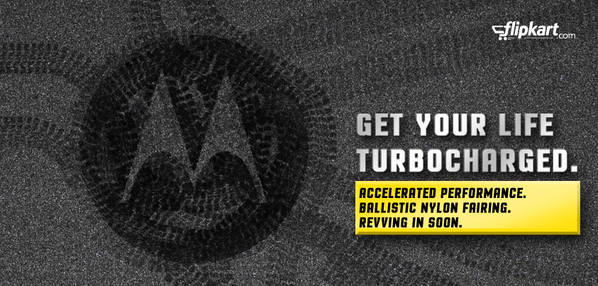 The Moto Maxx is typically a global version of the Droid Turbo and comes with a black back panel, dubbed "Ballistic Nylon", which relates with the second line of tweeted banner. So it also confirms that the online retailer is pointing to Moto Maxx only.
The smartphone equipped with a 5.2 inch OLED capacitive touchscreen with 1440 x 2560 pixels resolution. A Qualcomm Snapdragon 805 chipset with Quad-core 2.7 GHz Krait 450 CPU powers the device. The Moto Maxx comes with a 3GB of RAM, and 64 GB internal storage. Further, the phone equips an attractive 3,900 mAh battery, and interestingly it comes with a turbo charger, which gives you another 8 hours to enjoy with a minimal 15 minutes of charge.
In terms of camera, the Moto Maxx features a 21 megapixel main shooter with dual-LED flash, which records 2160p@24fps and 1080p@30fps videos. For the purpose of selfie, a 2 MP camera is equipped at front to keep your moments live.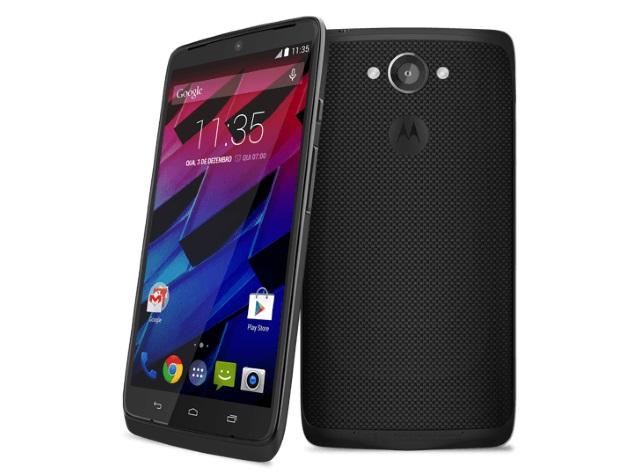 There is no clue on the availability and price of the smartphone, but it seems to hit Flipkart very soon. If you are looking for a high-end device, you might have thought of the Moto Maxx and so is coming to you.